RHA launches tail lift safety guidance
14th May 2021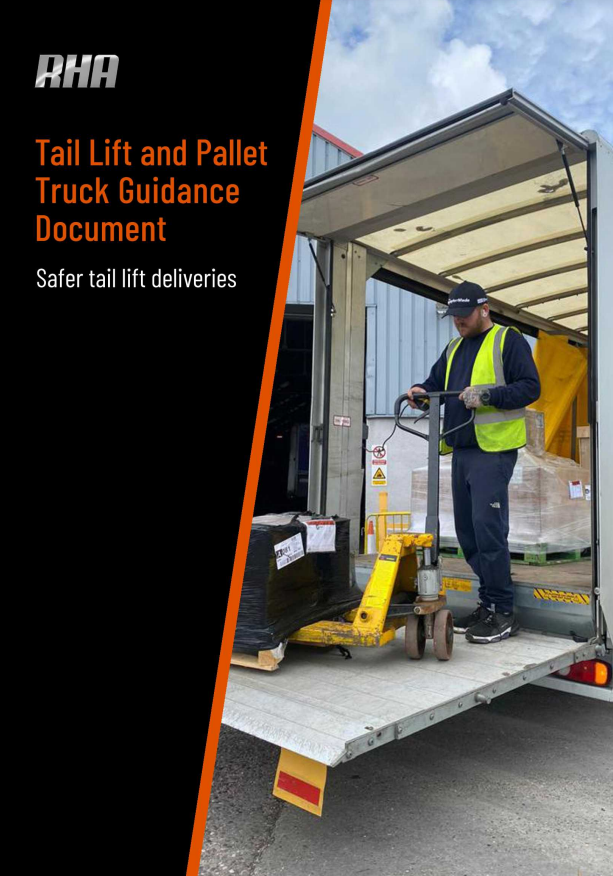 The RHA has published long-awaited guidance to improve safety around the use of tail lifts.The Tail Lift and Pallet Truck Guidance Document aims to help operators reduce the risk of death and serious injury when palletised goods are delivered by vehicles fitted with tail lifts.
The guidance sets out industry best practice, and supports businesses to review their health and safety processes.
It helps firms with establishing safe systems of work, risk assessments, staff training and support, incident reporting, equipment maintenance, and reminds employers of their responsibilities.
The guidance is the culmination of several years' work by the RHA, the Association of Pallet Networks, haulage and logistics operators, and transport law experts Backhouse Jones.
The Health and Safety Executive (HSE) provided technical support to the group as they developed the guidance which has been keenly anticipated across the haulage and logistics industry.
RHA Chief Executive, Richard Burnett said: "This guidance offers operators who move palletised goods essential advice to keep their staff and others as safe as possible.
"I cannot thank our partners in the working group and HSE technicians enough for helping us pull this document together that should make our working environments safer."
HSE Head of Transport and Public Services Unit, Harvey Wild said: "We believe that this guidance is an important step for the industry in improving the safety of tail lift deliveries and we have provided technical support to the working group during the production of the document.
We have agreed to provide an endorsement of the guidance that recognises the value of the advice it provides to vehicle operators and others in the haulage industry."