Amazon enables more sustainable deliveries to Sweden
8th December 2022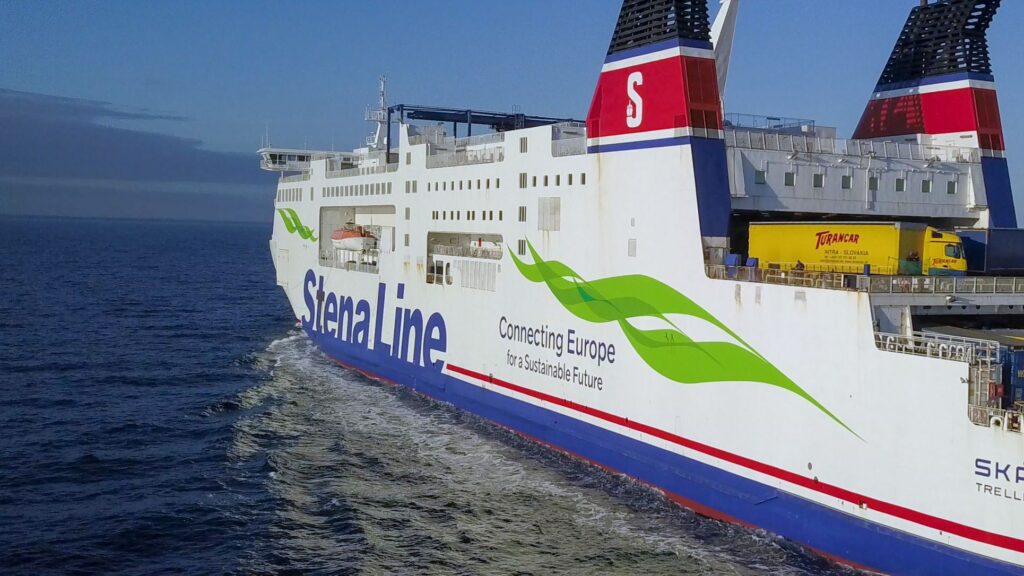 As much of Europe is connected by sea, Amazon is taking advantage of this unique geography to leverage waterborne transportation. Amazon is moving inventory and customer packages by sea as it provides a more efficient, lower emission and faster mode of freight transport.
By using sea transportation rather than traditional trucks, Amazon is avoiding roughly a quarter of the carbon emissions for next day delivery trips on average in Sweden.
Partnering with Stena Line in Sweden, Amazon is operating more than 25 sea routes between Sweden, Germany and Poland, transporting inventory between its buildings in those countries. This is achieved through partnerships with sea carriers, like Stena Line, that operate more than 25 different sea routes that link buildings in Germany and Poland to the ports of Helsingborg, Nynasham and Trelleborg in Sweden.
"We are always looking for innovative ways to transport packages for customers through less carbon intensive methods. In a water-surrounded country like Sweden, we are excited to announce our most recent transportation mode – Amazon Sea – that enables next day delivery to Swedish customers while avoiding roughly a quarter of the carbon emissions," says Gulfem Toygar, Country Manager, Amazon Sweden.
Amazon developing robust maritime network
"At Stena Line we are proud to partner with Amazon as we work together in developing a robust maritime network that allows faster and more sustainable deliveries to Sweden," says Stena Line Head of Freight, Jacob Koch-Nielsen.
When a Swedish customer clicks 'order', Amazon locates the product within one of its European fulfilment centres – picks it, packs it, and ships it to one of its sortation centres in Germany or Poland to consolidate orders. From there, it is routed to one of the ports where a truck rolls on board one of the Stena Line ferries to cover the sea route.
Once the truck arrives at a Swedish port, it rolls off the ferry and goes to one of Amazon's partners' hubs in Sweden, like Airmee, prior to final delivery to the customer. Airmee is an innovative Swedish logistics company founded in 2018, also a signatory of The Climate Pledge, that focuses on fast and net-zero carbon deliveries via bike.
"As a technological logistics platform powering environmentally sustainable delivery solutions, we are happy to be working side by side with Amazon. We aim to lead the shift in logistics sustainability in Sweden and already now we provide 100% carbon neutral deliveries by using a combination of technology and electrical vehicles," says Julian Lee, Founder and CEO of Airmee.
As part of Amazon´s effort to offer broader selection and faster delivery to customers across Europe, it is increasing the use of short trips by sea, taking advantage of Europe's geographic peculiarities. Amazon currently operates more than 170 sea routes across Europe and this year alone has added over 60 short sea and waterways routes. It will continue innovating and using various transport modes to enable fast, efficient, and reliable deliveries to customers.
Carbon reduction
Amazon is working with numerous maritime carriers across Europe to move inventory and parcels replacing the existing more carbon intensive routes with waterborne transport that provides carbon reduction, efficiency and speed to customer between its buildings. These include European Partners like DFDS, Grimaldi, and many others.
This initiative is an integral part of Amazon's goal of decarbonising its operations and achieving net zero carbon emissions by 2040, 10 years before the Paris Agreement, and for this it has partners such as European shipping companies such as Stena Line that are at the forefront of sustainable maritime transport.
Sea routes provide a more sustainable, efficient, and in some cases faster mode of freight transport in comparison to other land-based alternatives. Amazon is using Ro-Ro (roll-on, roll-off) method, which means that its existing road carriers are bringing loads to the ports and drive directly on and off the vessels of its maritime partners.