Podcast: Energy Usage and Carbon Neutral Supply Chains
9th May 2023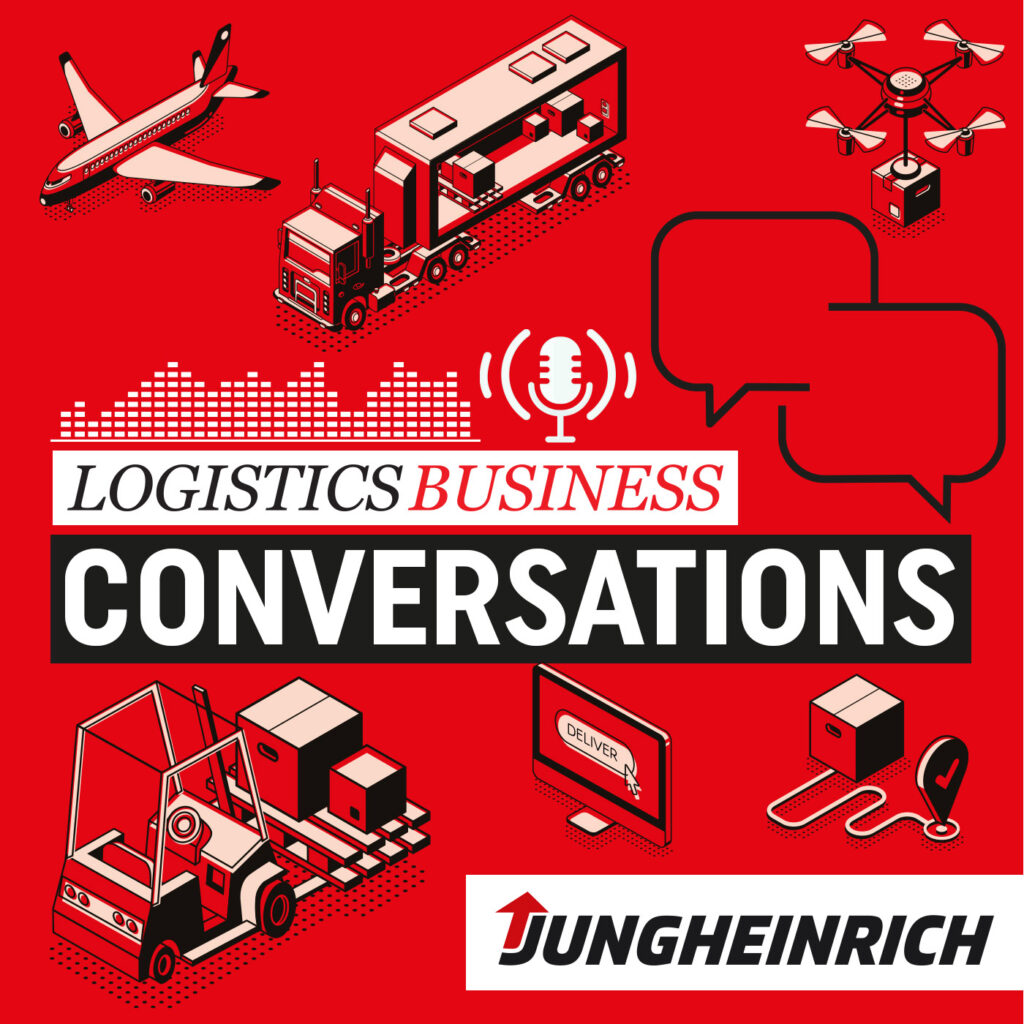 The third episode of our Podcast series, 'Logistics Business Conversations', is now available free on Spotify, Apple Podcasts, Acast, Google Podcasts, Amazon Music, Simplecast, YouTube, and all other podcast distribution platforms – just search for Logistics Business Conversations.
Supply chains are responsible for a quarter of the world's carbon emissions. Learn how to accelerate the move to a decarbonised future as Logistics Business Editor Peter MacLeod talks to Serene Esuruoso and Felix Prettejohn of the Carbon Trust, experts in hydrogen technology and transport. What new technologies can be used and what are the easy wins? Listen to find out. and understand the hurdles: cost, infrastructure and uncertainty.
Listen anytime on your preferred platform or by clicking here. Watch our recent Webinars or listen to any of our Podcasts here.
This episode, on Carbon Neutral Supply Chains, is sponsored by Jungheinrich UK. The company's UK Head Office is located in Milton Keynes. This lies at the hub of additional strategically sited Customer Service Centres in Scotland (Motherwell), the North West (Warrington) and the South West (Bristol). Jungheinrich UK now offers the most comprehensive range of materials handling solutions and services available from a single source.
Jungheinrich celebrated its 50 year anniversary in the UK in 2013. This landmark helps highlight a wealth of experience at the forefront of materials handling solutions and, more than ever, instils the confidence that the company can find the perfect solution for any application.
The Jungheinrich Group of Hamburg celebrated its 60th Anniversary in 2013 (having formed in 1953). In contrast to the USA, the new efficiencies offered by materials handling techniques were only adopted by European industry after the Second World War. A prime mover behind this development was Dr-Ing. Friedrich Jungheinrich who established a small workshop in northern Germany in 1953 to explore the potential benefits offered by modern handling innovations.
From those humble beginnings employing just 30 staff and achieving a first year turnover of DM 2.5m (£1m), the Group, with its headquarters remaining in Hamburg, has developed to become the number 1 supplier of warehousing technology in Europe.
Jungheinrich group now has sales and service companies in 30 countries, dealer distribution networks all over the world including Australia, South Africa and China and has an international workforce of over 12,000 employees.