DWS solutions from Bizerba and Metrilus
12th October 2022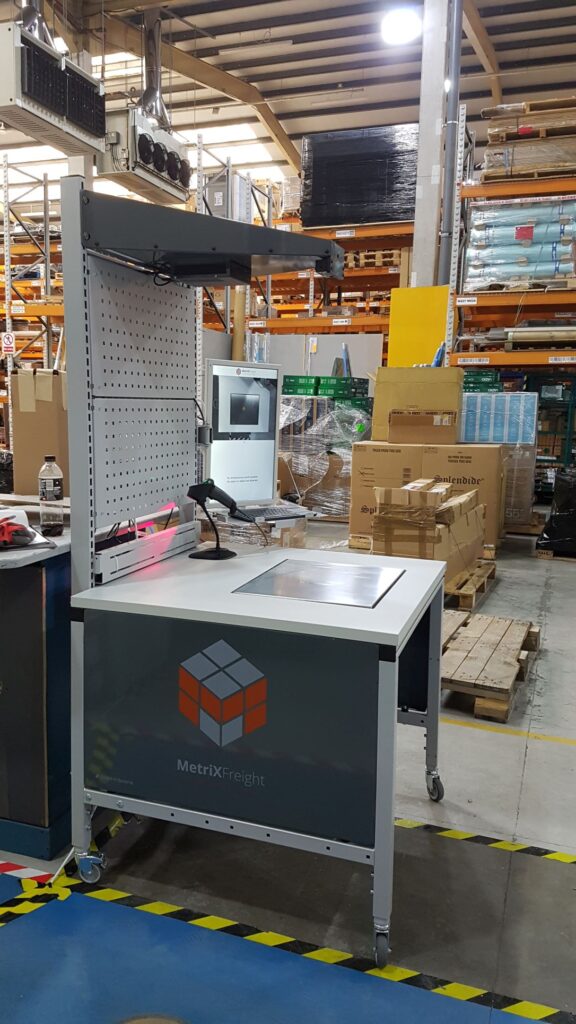 Metrilus is a German supplier of logistics systems for dimensioning based on the highly innovative computer vision technology MetriXFreight. By successfully collaborating with weighing technology specialist Bizerba, customers can now benefit from a complete MetriXFreight DWS (Dimensioning and Weighing System) family of products. Applications include, for example, floor scales, roller conveyor scales, and table scales from Bizerba.
At the upcoming Parcel + Post Expo in Frankfurt, the mobile table system S110 will be exhibited at the Bizerba stand representing the MetriXFreight product line. It will showcase the high measuring speeds and user-friendly handling in daily operations.
The MetriXFreight product family includes pallet, parcel, and free-form item dimensioning systems for inbound, outbound, and CEP applications. Throughput is up to 750 pieces per hour. All systems feature visual documentation of measured freight, automatic data transfer to the customer's IT network (TMS, WMS, ERP, etc.), predictive maintenance, and remote service as standard.
All MetriXFreight DWS products are also integrated into the Bizerba Brain2 Global Shipping Software, enabling optimised shipping processes.