All-in-One DWS System for Logistics Launched
8th December 2016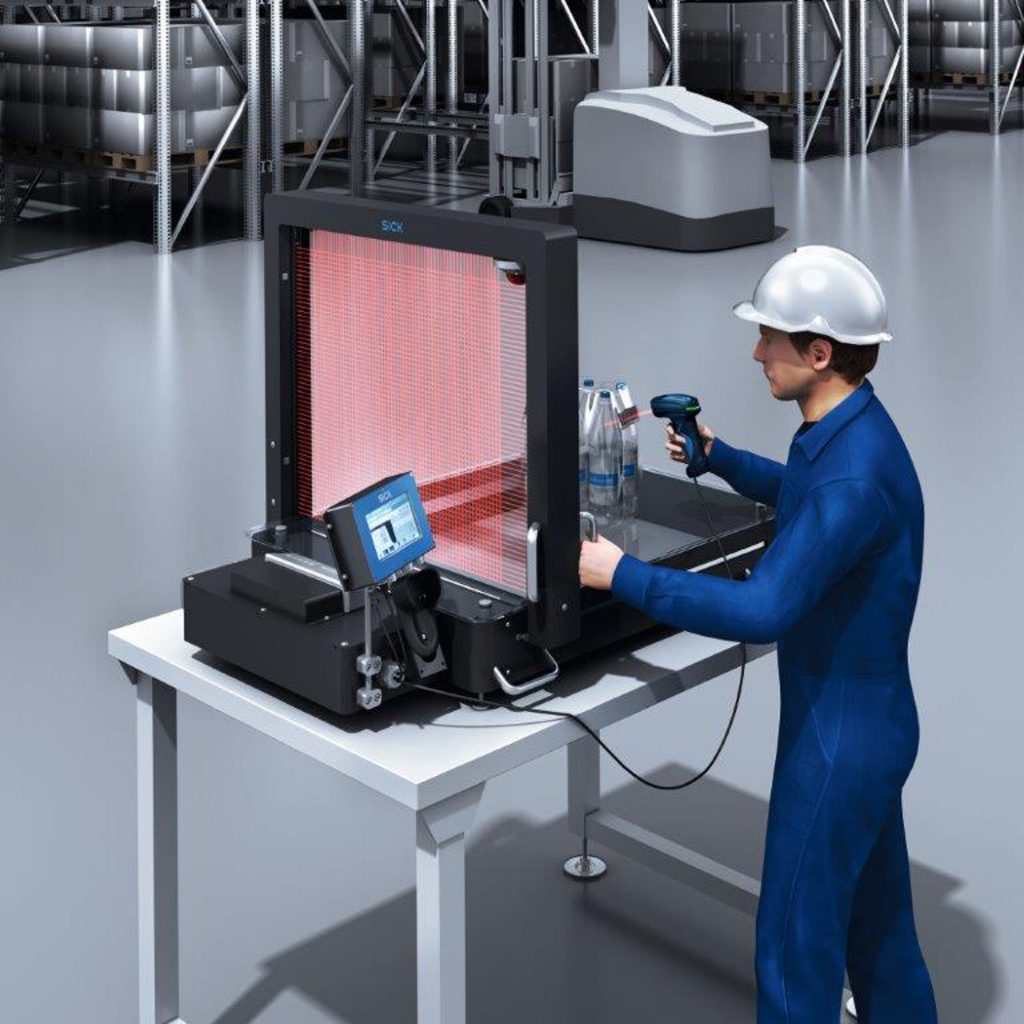 German company Sick has developed an all-in-one, simple-to-use solution that integrates Dimensioning, Weighing and Scanning (DWS) for automated track and trace of goods in transit through storage, materials handling and distribution operations.The Sick Master Data Analyzer enables easy real-time management of work flow by combining barcode reading, full dimensioning, visual profiling and accurate weighing in a single unit. The system is simple to install and use, with a plug-and-play set-up that eliminates the need to invest in expert programming or integration.
The device comprises an electronic scales, horizontal and vertical light grids as a weighing and dimensioning/profiling portal and a hand held 1D/2D barcode scanner for identification. The portal is operated by a controller, with a local data display monitor, which feeds the raw identification, weight, dimensions and profile data through a SICK-developed advanced algorithm and uploads it in real time to the control system, without the need for an external PC or screen.
All objects, even if transparent and foil-packed, are reliably measured despite variations in shape, surface or material properties and even the smallest products can be dimensioned. There is no need to align the object and it can be measured from both directions, so the system avoids errors associated with false readings and consequent downtime.
The solution has a volume accuracy down to 5mm, a weight accuracy to +/- 10g and a maximum object size of 800mm by 800mm by 600mm. Measurement is extremely stable, thanks to the in-built self-diagnosis. Data is output immediately after measurement, and short measuring cycles ensure speed and high-process reliability. Data output is via one interface for easy integration with the communications network.