DHL Express Italy Selects Cross Belt Technology
9th March 2021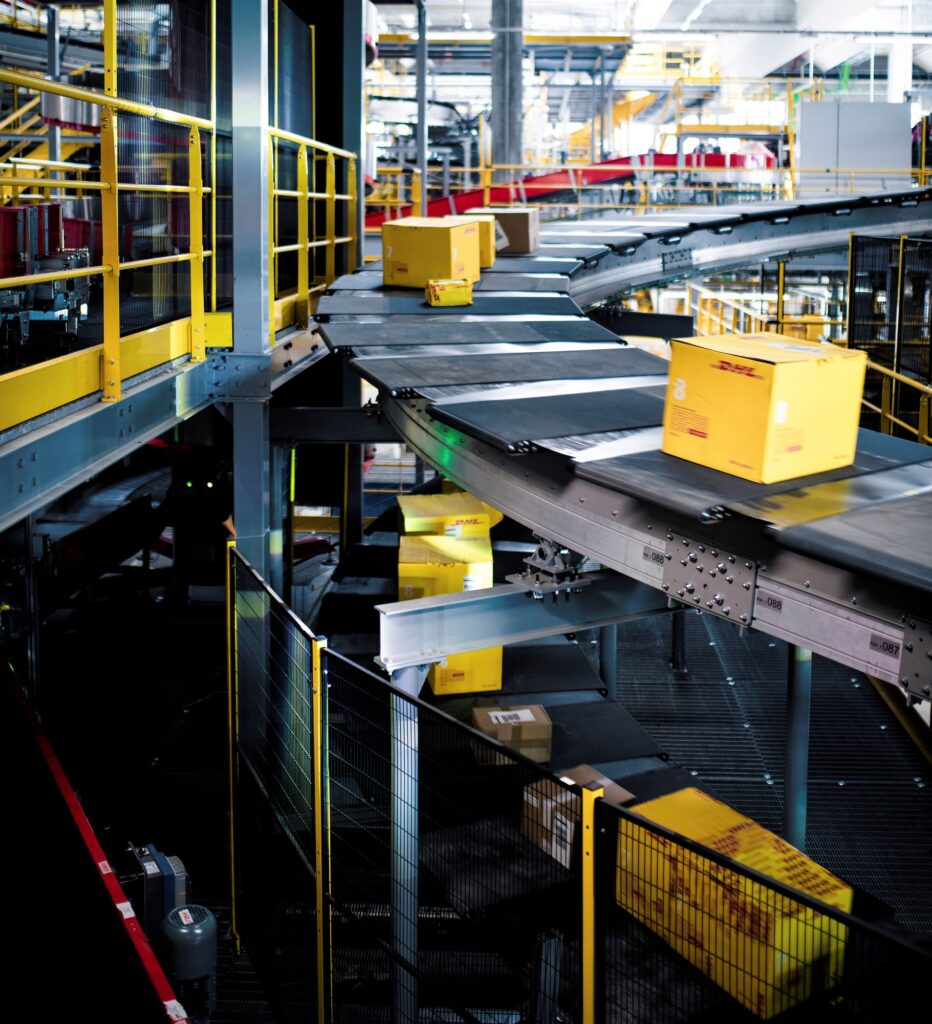 DHL Express Italy has selected cross belt technology for its new hub at the Milan Malpensa Airport in Nothern Italy.
DHL's partner, Fives designed a solution that would provide high speed and accuracy. The solution integrates 4 GENI-BeltTM cross belt sorters, first unveiled at Post-Expo in 2015, and 30 GENI-FeedTM high capacity induction lines by Fives.
The hub receives DHL express shipments from both air traffic and road traffic to process and reload on board DHL vehicles and airplanes for the transport to their final destination. Fives' cross belt sorters receive parcels and envelopes from the high capacity introduction lines and with extreme accuracy and speed transport each item to the assigned destination, where it is discharged into the outlet without tilting or rolling. The conveyor systems connect the sorting equipment with all other handling and processing points inside the hub.
Fives Intralogistics SPA was established in 1957 in Lonate Pozzolo, Italy. The company is part of the Smart Automation Solutions division of Fives Group and is leader in designing high performance cross belt technology and in developing automated solutions for the material handling in a wide variety of applications.
The Fives GENI-BeltTM cross belt is recognized globally as the cutting-edge technology that  offers high performance and adapts well to countless configurations. Fives is partner of the major players in the intralogistics sector and the GENI-BeltTM sorter is the backbone of thousands of distribution and shipment centers all over the world.