Blue Giant Equipment acquires Cormac Industrial
22nd September 2022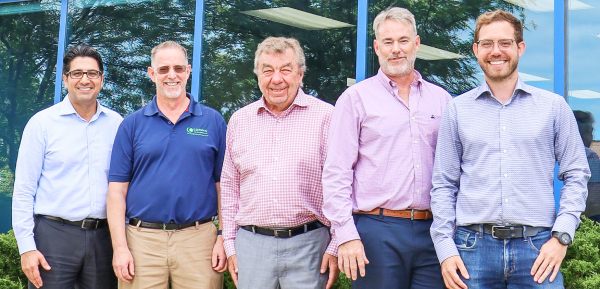 Blue Giant Equipment Corporation, a leader in the development, manufacturing, and distribution of loading dock safety systems and ergonomic lifting solutions, has acquired controlling interest of prominent ergonomic lift assist solutions provider Cormac Industrial.
Located in Mexico, Cormac Industrial is a leading manufacturer and provider of innovative industrial ergonomic lift assist equipment, including air balancers, jib cranes, overhead enclosed monorail systems, pneumatic lift tables, and lift assist systems. Cormac has been providing engineered lift assist solutions for over 30 years, for companies including Magna, Cummins, Nemak, Volkswagen, Nissan, and Stellantis.
"As we expand our focus on providing ergonomic lift solutions, Cormac's expertise and success in work cell and assembly line engineered ergonomic lift systems aligns perfectly with Blue Giant's goals. We are excited to have Cormac as part of the Blue Giant family," said Steve Barbosa, President, at Blue Giant.
James Patton, President, at Cormac Industrial, said: "We are excited about the energy and momentum we have with Blue Giant and the opportunities for growth. Together, we look forward to innovating and expanding our lift assist solutions and selling products globally that improve safety and productivity."
Together with Cormac Industrial, Blue Giant plans to broaden its ergonomic lift solutions product portfolio within the US and Canadian markets through its extensive distribution network.