Blue Giant Celebrates 60th Anniversary
25th May 2023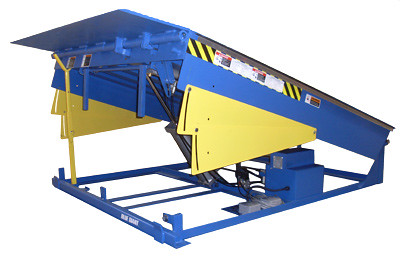 Blue Giant Equipment Corporation is celebrating its 60th anniversary of serving the needs of customers around the world. The company describes itself as the premier provider of safe, effective, and innovative loading docks and material handling equipment solutions.
Blue Giant was founded in 1963 by Kurt Larsen and quickly became a leading manufacturer of dock levellers and hand pallet trucks. The company's consumer base expanded rapidly, leading to new product offerings in loading dock and material handling solutions. The company has grown to become a major global presence, exporting to more than 40 countries and boasting manufacturing facilities in four countries.
With an eye to the future, Blue Giant continues its vision as a solutions provider. Its mission is to be the global leader in loading dock safety systems and ergonomic solutions.
"With this milestone, we are honouring our past and inspiring our future. I am thankful to the many dedicated Blue Giant Employees who have contributed to our global success throughout our history and those that are a part of our bright future," said Steve Barbosa, Blue Giant President.
"We are formalising our commitment to quality through QMS certification, expanding operations in Mexico, advancing our Blue Genius controls to an HMI platform and are destined to be a software company with our Connected Equipment Solutions development. To our customers, distributor partners, suppliers and employees we thank you for 60 years, our best years are ahead!"