Scott Technology Announces Partnership Savoye
9th December 2020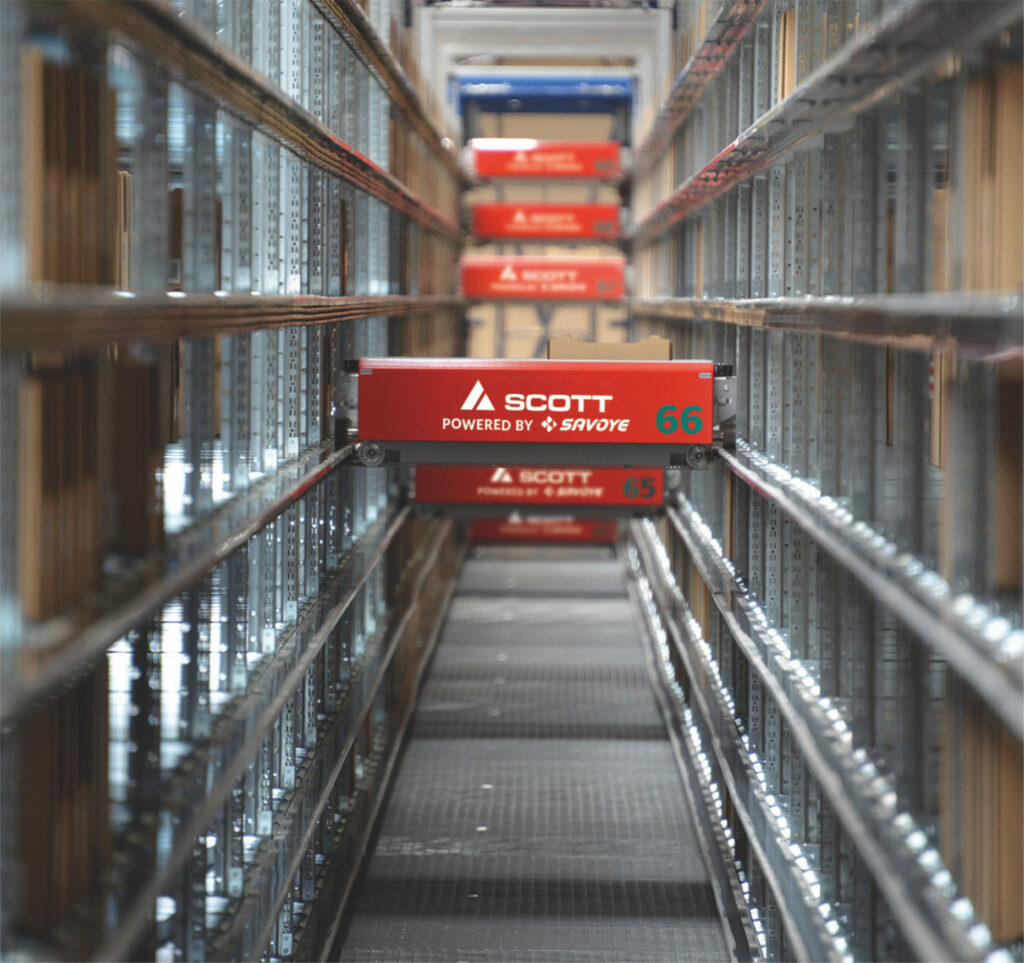 Automation and robotics solutions provider Scott Technology Limited has announced the signing of a global partnership with Savoye, one of the world's leading high-speed storage and retrieval system organisation, as a further signal of Scott's commitment to offering leading technology in its chosen fields of expertise.
The relationship will allow Scott to expand its material handling and logistics systems to include the critical component of automated carton storage and retrieval technology. This will seamlessly integrate with Scott's own conveying, sorting and palletising applications and enables the company to offer a true end-to-end solution.
Scott CEO John Kippenberger, said: "The material handling and logistics business is already an important part of the Scott global Group. This has largely been focused on Europe given the successful legacy of the Alvey business which Scott acquired in 2018. We are excited about taking this existing carton handling and palletising technology to meat processors, general frozen food manufacturers in several global markets – most notably the United States – and believe the addition of the Savoye technology serves to strengthen this offer."
The partnership will expand the global reach and harness the natural strengths of both companies. Scott and Savoye have extensive networks of global customers, facilities in multiple countries and a combined history of over 160 years in business.
Savoye Director for Partnerships Hervé Aubert, said: "Savoye is very pleased to enter into this global partnership with Scott which will enable the integration of Savoye's X-PTS® solution in a market sector where Scott is a strong and renowned player. The combination of Scott's experience in end-of-line solutions with Savoye's shuttle based X-PTS® storage solution will enable Scott to propose a comprehensive solution for food applications".
Both companies have focused efforts on opportunities within the U.S. market, and this strategic alignment will help realise these.
Savoye North America Director Paul Deveikis, said: "We're glad to enter this partnership where Scott's and Savoye's U.S. teams will develop a common solution for U.S. food companies. Savoye North America will be able to accompany and support Scott through our shuttle manufacturing facilities (Aurora Illinois) and integration teams based in the U.S.".
Scott and Savoye are already well advanced on two large project opportunities, one in Australasia and the other in the United States. https://www.scottautomation.com/news/announcements/scott-announces-strategic-partnership-with-savoye/