Automation becoming suitable for SMEs
12th May 2021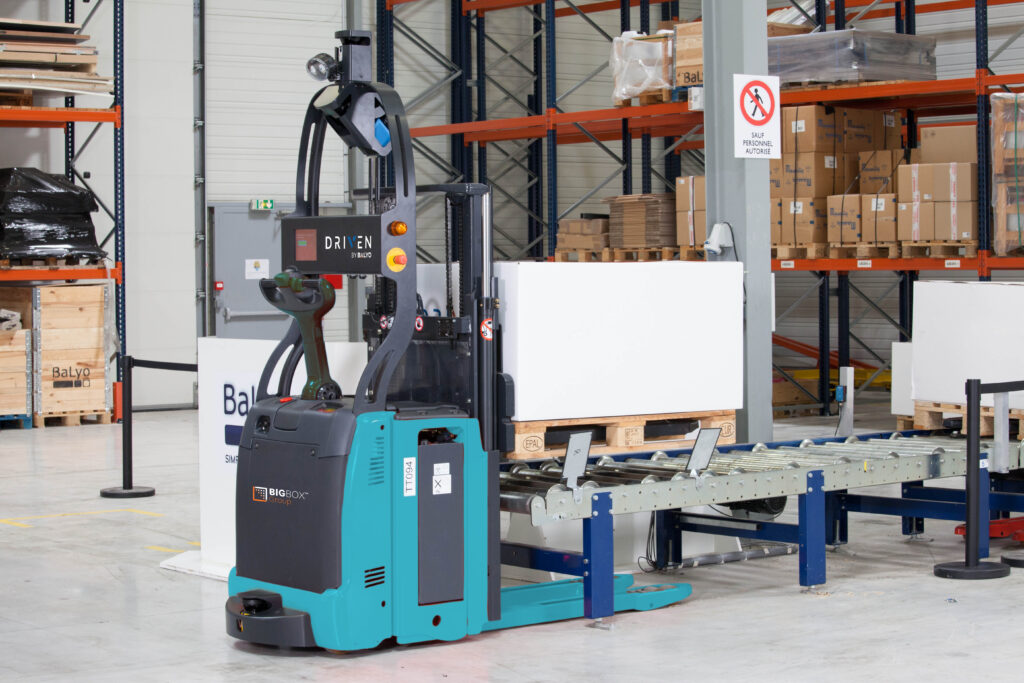 Automation used to be about the multi-billion turnover, blue-chip global players putting out global tenders for eye-watering sums. Not any more. Return on Investment (ROI) on warehouse automation is becoming both faster and more visible for a whole new tier of organisations.
For some, it's a scary prospect. Seasoned managers who have had very successful careers making decisions about trucks and material handling equipment (MHE) are having to go out of their comfort zones to explore frighteningly complex technology and solutions. Where do they start?
Step forward, Iain Gillard and Big Box Group. A UK industry veteran steeped in the world of MHE hardware, Iain founded his East Yorkshire-based concern initially as a highly effective storage and racking supplier, but over the past decade it has made increasing strides as a full integrator, now with three companies within the group: Big Box Intralogistics, Big Box Automation and Big Box Buildings. Big Box's core racking base has now expanded to also include full service options – its forklift partner is UK-based Flexi, it works with Balyo on AGVs and with GreyOrange in goods-to-person picking robots. Big Box Buildings designs and builds warehouses, including temporary and semi-permanent structures in steel and aluminium.
"We see the customer warehouse as an empty box, and we build solutions from there," he tells me. "It's about offering a turnkey solution with full service capability. That's propelled us to where we are now, with storage solutions and automation solutions. It's a great, highly competitive proposal for any end user or any client looking at this area of their business. We know they'll go to other suppliers also, we know we'll be pricechecked, but as long as we can come up with a solution which is right and which is competitive, we stand a very good chance against anyone."
The crucial word there is 'right'. What gives him the confidence that he is providing the right solution for the client?
"Because we are much more than just a racking supplier. Let's think of an imaginary example. Let's say a client wants 10,000 pallets as a capacity. A standard racking supplier will simply quote for 10,000 pallets. We will dig deeper and may find out, for instance, that the customer is sending out 40 lorries a day. It's pretty clear now that the system can't breathe, it can't function. So it's about finding a solution that works for the customer and improves his processes, rather than us thinking purely in terms of our own profit, or in just winning the business at whatever cost.
"Once we model that solution with the MHE, then we are providing a unique offering to the customer. We can put a raft of ideas to them: 'if you go down the VNA route, this will be your capacity, if you prefer reach trucks then this is your capacity', and so on. So the end user can have comfort that we know what we're talking about, that we have the right answers for them."
It's a small team which, he says, packs a considerable punch and provides the personal attention that comes from lean structures. "We offer a specialist service based on our years of experience in the industry, we know from first-hand experience what works and what doesn't and we have no hesitation in being very honest about that. Add the building side of the business, we become a very tangible prospect for a customer to consider as a full-service provider."
Iain Gillard makes no bones about automation's place at the centre of the offering. "We know which direction the industry is headed and we think the pandemic has brought it forward by five years," he asserts.
The result is a new opportunity for SMEs, he explains. "Of course, all the big blue-chip multibillion turnover businesses are likely to have established systems and relationships in place, global tender agreements etc. But the ROI now for AGVs and AMRs is based on one-and a- half to two-and-a-half-year returns, so the prices have become tangible for SME markets.
"You don't need to be a £500m business at all to understand that the ROI is very available, especially if you're running a two- or three-shift process. Remember that AGV technology has actually been around for a long time, but it's only recently that the flexibility of SLAM technology has made it easier to implement and reconfigure as required."
He makes a strong claim for the business case and its increasing affordability. "When you add it up, 70% of the cost of material handling is the labour, the driver. And we know the labour is not available. It's not about replacing jobs – it's about giving the ROI back to the client. If you are a company looking at your ROI over five years, and we present you with an AGV product, that company can now see that it's worth investing £400k because their historic five-year costs might be £1-1.2 million. So, we want to open all ideas and all doors to our customers. Our worst-case scenario is if an enquirer simply wants a price for racking – then it's simply about competing on price. Where we shine is when a customer says, 'I've got a problem, help me sort this out.'"
Can he offer examples of where such an approach has reaped benefits for his customers? "On the storage side, we have a customer in West Yorkshire, his business has grown well, but because of that speed, it had to fight fires in getting there. We've implemented vertical carousels, order picking solutions, reconfigured the racking to suit the new processes, as well as an unloading conveyor for containers, where previously they had been manually unloading.
"Then there are customers who've never explored the opportunity presented by articulated forklifts. We've reconfigured a production area for a customer in Grimsby to get them another 4000 pallets onsite.
"We've also implemented 28 AMR sortation robots in Rugby a fulfilment business. That's just gone live with a 2500 per hour throughput."
For such an integrator, it's essential to work with proven partners in whom all sides can have complete confidence. "I've known Flexi for a long time and I'm very happy with both their trucks and their product support," he reflects.
"We've signed with GreyOrange for our Automated Mobile Robot (AMR) offering. The bot market is growing very fast, there are over 100 manufacturers already, with many coming out of Asia. You can buy a bot from £20k up to £100k, but it's important to bear in mind that the bot is only 20% of the system, the real cost is in the software. And GreyOrange software is absolutely first-rate in my view."
Picking the right solution for your business is the key. "There are no bad forklift trucks out there – there is a forklift out there to do anything you want," Iain Gillard promises. "The question is, do you want it to do a couple of hours a day, or do you want to use it seven days a week for three shifts? The bot world is just the same. That's why our job is to be aware of all the options and be able to present them with expertise to our clients."
For now, the Covid-induced challenge for Big Box Group is getting out to see people face-to-face to show what they can do. When that time comes later this year, they have big plans for your business.