Game on for Bulgarian e-commerce
15th December 2020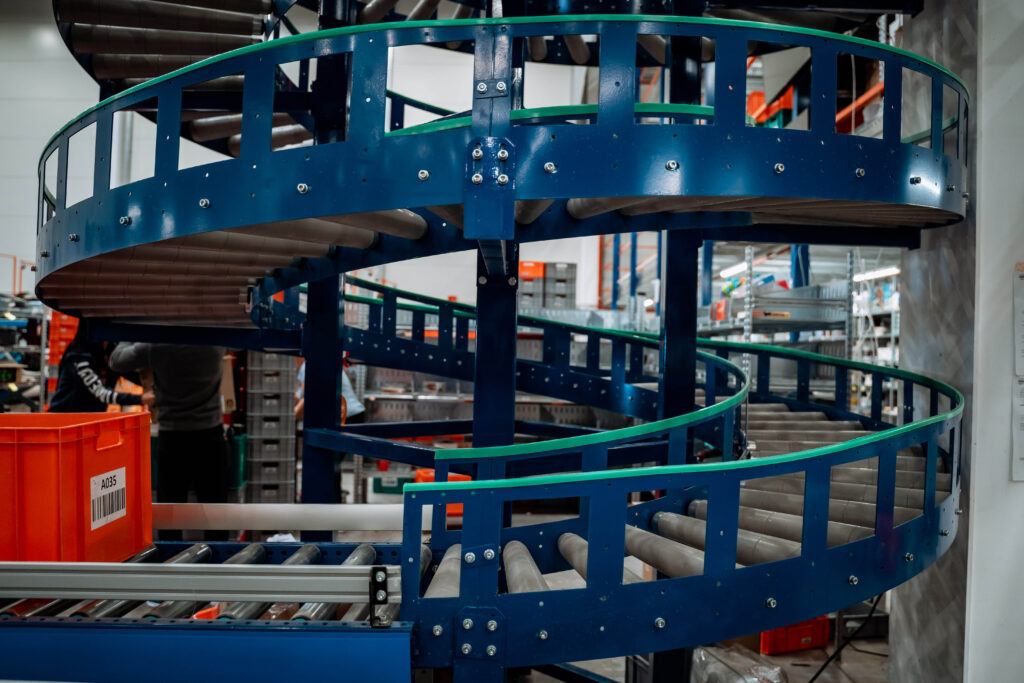 With lockdowns around the world this year, many have relied on e-commerce as a way to shop, and even with many physical stores now allowed to re-open, consumer behaviour continues to change at unprecedented speed.
A leading e-commerce business in Bulgaria, ozone.bg, cited a 55% increase in online orders a few weeks into March compared with pre-lockdown sales. Other events, such as Black Friday and seasonal peaks has led the company to modernise its distribution centre near Sofia.
With a wide product range within the gaming industry, Ozone.bg needed a partner who could deliver an order picking solution that could collect multiple products in different areas or floors. Engineering company, STAMH was selected.
STAMH's engineering and software teams re-organise the centre to allow areas and systems for the storage of palletised goods, space for small goods storage and a sorting area for orders. In addition, the team built packing areas.
STAMH also build an automated and mechanized storage system that would work on 3 different levels. In order to do this STAMH built a gravity roller conveyor to connect the second and third storage levels as well as the packing and sorting areas on the ground level (pictured above).
Once, the pre-assembled order or package is packed and ready for shipment, it's placed along a motorized roller conveyor. This conveyor line drives the package to the area, where it's automatically sorted and leaded to the area of each courier company. Each package can be placed anywhere along the conveyor line for boxes and trays.
The distribution centre now has a barcode scanning system to allow for faster order processing and sortation.
Nadezhda Blagoeva, Technical Director in STAMH says, "The conveyor system connects different areas and speeds up all processes in the logistics base. In a very intuitive way, conveyor lines organize orders preparation processes.
"Warehouse operators no longer have to carry heavy trays and packages across long distances. They are organized in different areas and manual work is significantly reduced. Now, thousands of new orders are prepared much faster and in a more efficient way".
Based in Sofia, STAMH built a new mobile racking system earlier this year for ice cream business, CERMAT. For more information on this project  click here.