Case Study: STAMH Mobile Racking System for Frozen Food Maker
10th June 2020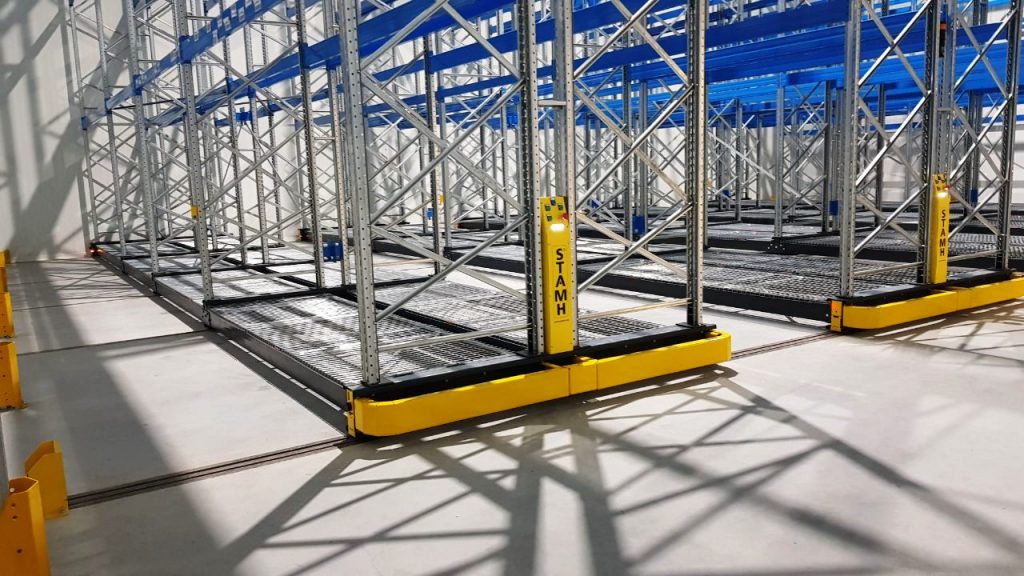 Sofia-based intralogistics specialist STAMH has provided a mobile racking system at Bitola, North Macedonia for CERMAT, one of the leading producers of ice cream and frozen food in the Balkans.
STAMH's challenge was to expand storage capacity for the producer, combining it with an engineering solution for refrigerated warehouses.
STAMH also had to provide a working solution for additional structures in the warehouse, requiring access to the cooling systems. Given the high cost of maintenance of such conditions in a warehouse, the main business goal of the client was therefore to maximize the use of storage space.
The solution from STAMH was as follows: the design, engineering and construction of a Mobile Racking System, specially designed for refrigerated warehouses, operating at low -25 °C temperatures, with a total capacity of 6,197 pallets. The Mobile Racking System had to be implemented in four independently-functioning refrigerated warehouses. STAMH engineered and installed 20 mobile bases.
Because access to the cooling systems was needed, the solution was designed especially to simplify all service and maintenance works in the warehouse. STAMH engineers therefore designed a special platform, installed on static racks.
The Mobile Racking System was constructed with a back wiring system. To protect the mobile bases, the rails and the on-shelf products, STAMH installed additional nets at the base of the racks.
Other features of the project included additional systems and options to perform fast picking operations in the warehouse; semi-automatic separation of the working corridor, in several smaller corridors, for better ventilation at night; automatic lighting, for faster and better working in the working corridor of the Mobile Racking System in each one of the four refrigerated warehouses.
Software modules for remote diagnostics of the Mobile Racking System were also included.
The period of implementation of the whole project was two months, with one month for system installation and implementation.
STAMH engineers say that Mobile Racking Systems may be the best solution when seeking optimal use of available space in a warehouse to include time-optimization of all intralogistics processes. The company can provide a range of software and picking solutions.