Webinar: Supply Chain Management
4th October 2023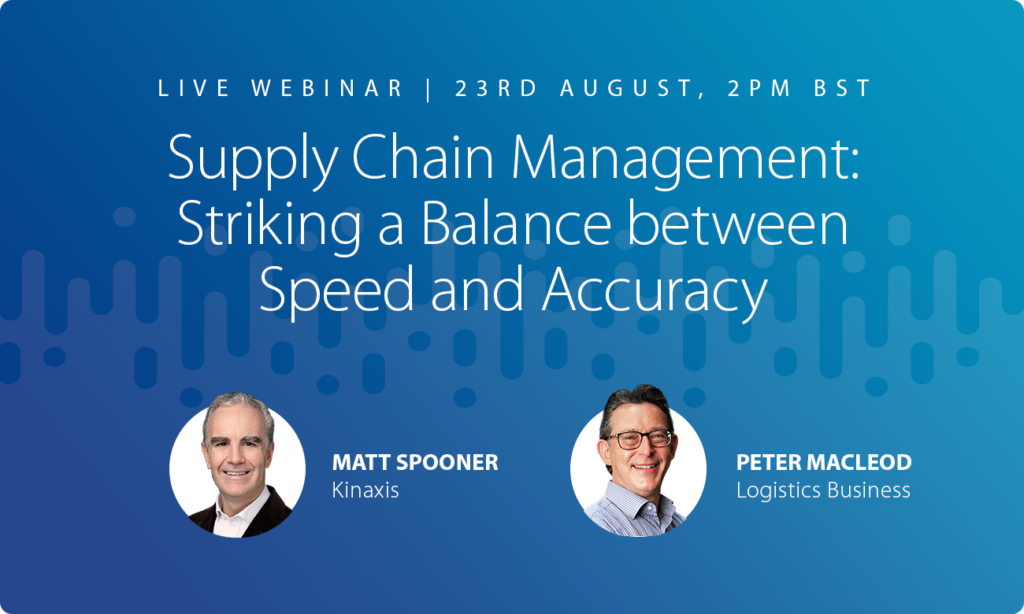 The latest Webinar from Logistics Business, brought to you by Kinaxis, is available to watch here free. Entitled "Supply Chain Management: Striking a Balance between Speed and Accuracy", Editor Peter MacLeod talks to Matt Spooner, Industry Thought Leader at Kinaxis, about how with the right tools and expertise, businesses can optimise both supply chain agility and accuracy.
Bringing together the seemingly disparate worlds of cycling and supply chain management, Spooner provides insight and practical know-how. They talk about balancing supply chain accuracy and agility, learning, surprisingly, what this has in common with cycling.
The use of AI and data optimisation played a part in Spooner's 'ultra bike' event – what was the importance of this and what were its limits?
Kinaxis is transitioning from supply chain planning to a supply chain management organisation business – what is supply chain management and what does it mean? Watch it now here.
Watch any of our Webinars here.