Driving Resiliency and Digital Transformation
16th June 2022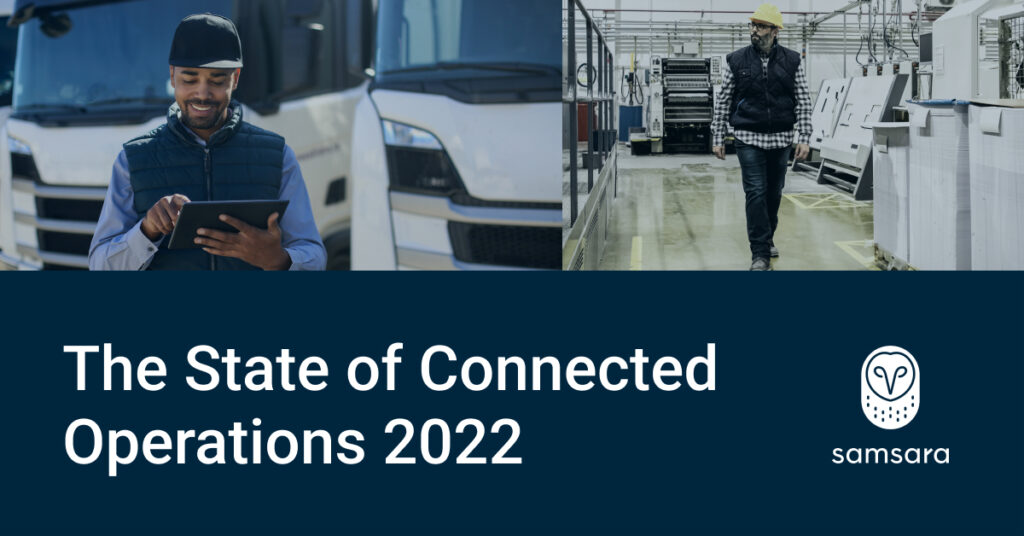 At its San Francisco customer conference, 'Beyond', Samsara Inc. announced a series of new integrations, partnerships, and product features to further transform transport operations. Samsara is the pioneer of the Connected Operations Cloud, an integrated platform that enables customers to access, analyse, and act upon real-time data to digitally connect their physical operations. The company's latest innovations help customers unlock the power of physical operations data to increase their operational efficiency, worker safety, business resiliency and fuel efficiency.
"This year's economic environment is one for the books. The world is facing disrupted supply chains, record gas prices, geopolitical uncertainty and more," said Sanjit Biswas, Samsara co-founder and CEO. "Our customers keep the world running. With Samsara, they are managing these challenges by unlocking data from across their business to gain control of their operations. Our platform is essential in helping customers empower their workers and scale operational improvements, which impacts their bottom line."
For example, by implementing custom integrations with Samsara's open API, Liberty Energy saved over 10,000 hours and $300,000 in administrative costs per year. It also created a custom integration with its tax service provider and expects to save $10 million per year due to the accuracy of Samsara's real-time location tracking.
According to Workplace from Meta's survey, 45% of frontline workers plan on leaving the frontline altogether. Samsara is helping customers attract and retain employees amidst global worker shortages and rising expectations.
The new industrial workforce demands easy-to-use tools and access to data that is in line with the modern technologies they use every day. In fact, according to the Samsara State of Connected Operations Report released today, 54% of respondents cite easy-to-use technology as a key factor in how they recruit and retain employees.
Samsara is investing in innovations that simplify day-to-day tasks, keep workers safe, and ultimately make their workplaces more connected. New features announced include:
● Driver Workflows, designed to guide drivers and field operators through the most mission-critical parts of their day. With the general availability of end-of-day workflows, linked third-party tasks, and multiple workflows in the Samsara Driver App, administrators can keep drivers safe and compliant, streamline access to tasks in external apps, and customize workflows to the needs of every driver.
● In-Cab Nudges™, empowering drivers with the opportunity to self-correct risky behaviour after receiving an AI-powered in-cab alert, before a manager is notified. By giving drivers more ownership over their own coaching and safety experience on the road, managers can save time on event review and instead remain focused on coaching the riskiest driving habits. In-Cab Nudges will be available in open beta this fall.
● Multi-Stop ETAs, providing dispatch and operations teams accurate, up-to-date predicted arrival times at all stops along all active routes. With end-to-end visibility into real-time trip progress, customers can deliver more timely service that exceeds their customers' expectations from the first mile to the last mile. Multi-stop ETAs are generally available.
● Remote Support, allowing administrators to easily view and control mobile devices from anywhere to streamline troubleshooting, increase productivity, and support workers whether they're on the road or in the field. Remote Support will be available in open beta this fall.