Thorworldloading systemdelivers exact requirement for global insulation firm's relocation
5th June 2014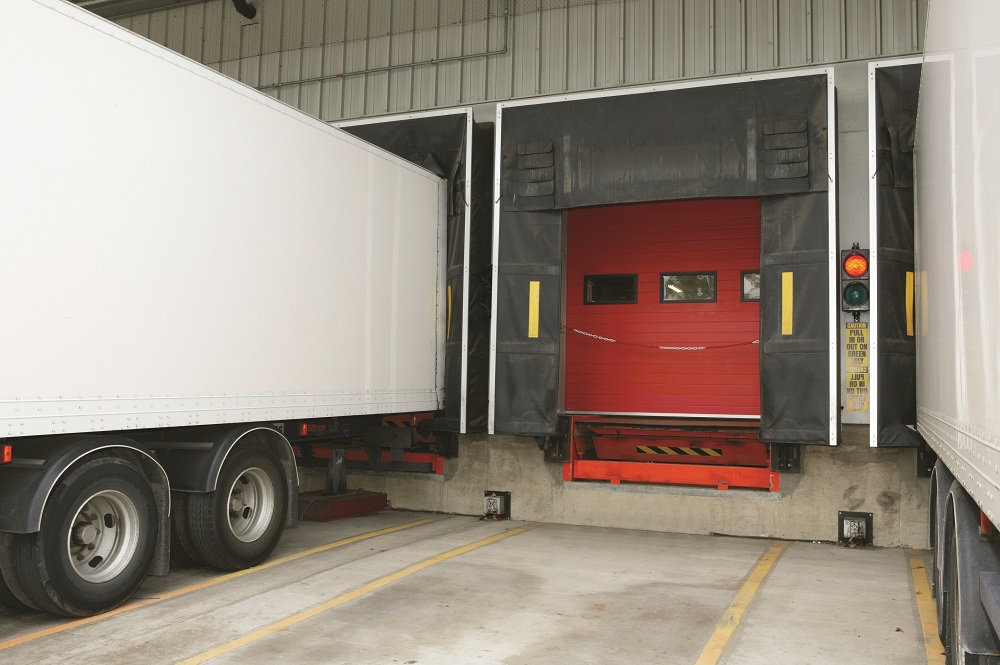 Relocation from Germany to the UK has been the driving force behindUnifrax's decision to install a bespoke loading and unloading solution designed and manufactured by Thorworld Industries.
The significant improvements were required after Unifrax Emission Control, part of the global manufacturer of high-temperature insulation products, realised the potential to enhance loading bay facilities at its new operation in Flintshire – and thereby to improve the speed, safety and efficiency when receiving regular shipments of insulation products and equipment fromUnifrax'smanufacturing hub in New York.
The mobile loading bay system comprises a ramp, platform, leveller and shelter and has been specifically designed by Thorworld Industries to suitthe exactinfrastructure of Unifrax's Flintshire site. Unifrax's research found that, while other loading bay manufacturers could only supply the loading ramp itself, Thorworld could design a total solution, complete with accompanying platform, leveller and shelter, as Alan Blythe, Site Operations Manager at Unifrax Emission Control, explains:

"Transferring Unifrax Emission Control to the UK has been an exciting venture, and the loading bay developmentfrom Thorworld forms a vital part of the relocation's feasibility. Without it, the moving premises may not have been possible.
"We regularly receive 40ft container shipments from the States, so having the right logistics in place to deal with the loads is critical," he explains."However, installing a dedicated loading bay was not a viable option due to the extensive work required in digging into the ground, while we do not have the luxury of space to accommodate an external solution.An added complication was created by the fact that the Flintshire facility is on a flood plain."

Thorworld's extensive experience in bespoke solutions meant that it could offer the ideal alternative, combining one of its best-selling yardramps with a platform and dock leveller in order to create a semi-permanent solution that allows trailers to pull up to the building so that operators can unload inside. A dock shelter provides further protection from the elements to ensure a consistent ambient temperature.

"We soon discovered that Thorworld could design, manufacture and install a complete loading bay package, created specifically for our premises. The solution promises full flexibility, which is essential to our needs, while also offering an exceptional standard of operational performance."

Confident in the design and capability that Thorworld's equipment could bring to the loading bay, Unifrax implemented the necessary changes required for effective installation. Araised hole was createdwithinthe side of the building, providinga suitable and safe access point for deliveries without compromising the site's ability to withstand flood risk.
Positive reports have been given by Unifrax with regard to Thorworld's installation process, which has been quick and non-disruptive. The company has also confirmed that since installation, there have been considerable improvements within its unloading process. Delivery vehicles are now able to back their containers directly into the building before forklifts unload the deliveries and transport them down the ramp.
Responding to the encouraging account, John Meale, Managing Director for Thorworld commented: "It's terrific to hear that it's our equipment that has made feasible the relocation of such a significant international company to the UK. Clearly, improving loading and unloadingwithin a premises can be the all-important factor for success. We hope that success long-continues for Unifrax here in the UK."