Safety Specialist Elokon Enhances Proximity Detection System
18th May 2020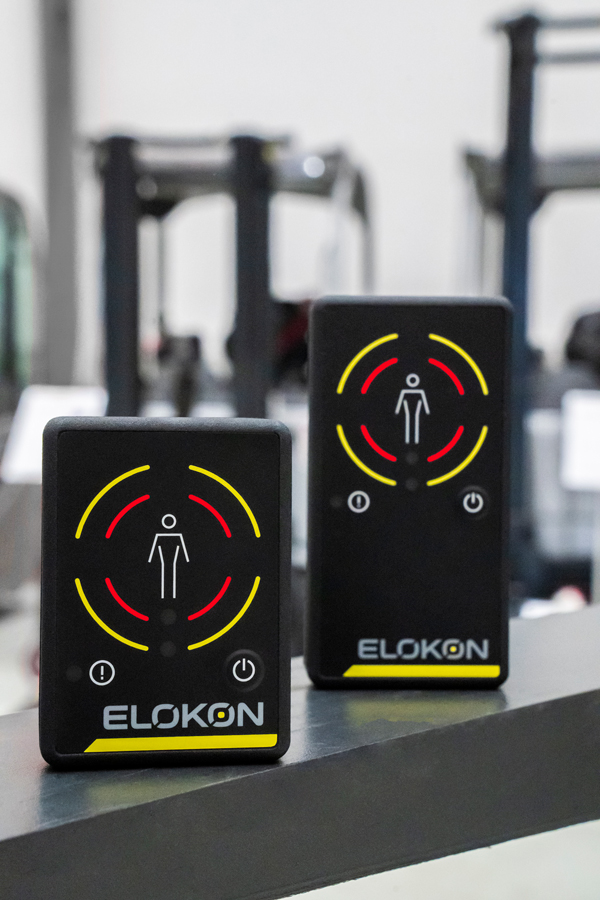 The supplier of safety and assistance systems for intralogistics, Elokon, has launched a number of innovations and enhanced features for its proximity detection and warning system ELOshield. These include the company's first commercially available wearable in the form of a smart vest, new pedestrian modules and ELOshieldSPEED; an automatic system for reducing the speed of industrial vehicles across extensive areas in the warehouse. Due to the cancellation of many industry events for the foreseeable future, Elokon has set up a dedicated section on its website which contains detailed information, videos and interviews with company personnel about these new developments: highlights.elokon.com
The technology integrated into the new smart safety vest not only enhances safety for employees when working in the vicinity of forklifts, AGVs and cobots, but also offers maximum comfort and unhampered mobility. This intelligent and connected piece of workwear incorporates all the functions of ELOshield's pedestrian modules. It sends out visual, acoustic and haptic warning signals to the wearer as soon as they encroach the danger zone, preventing any risk of collisions. The ISO-certified hi-vis vest is made of lightweight soft shell material and comes in a range of sizes.
The company now offers two versions of its ELOshield pedestrian modules for more customer flexibility. They communicate by radio with the ELOshield modules fitted to industrial vehicles, ensuring optimum employee protection by emitting acoustic, haptic and flashing warnings when they enter a danger zone. Both modules are particularly compact, weighing just either 110g or 140g and the choice comes down to the length of battery time required: the smaller one-shift module will work for around 12 hours and the slightly larger two-shift version has a capacity of around 20 hours. The new modules are freely configurable, can be combined with each other and can be set up for different groups of people, such as warehouse staff or visitors.
Keeping extensive areas in the warehouse safe and secure can be problematic but this issue has now been solved following the introduction of ELOshield's new functionality ELOshieldSPEED. This enables individual danger zones – such as entire halls or long aisles with specific entrances and exits, to be defined and requires no intervention from the driver. Vehicles entering these zones are automatically slowed down to the designated speed, and their original speed is automatically resumed once they exit the zone.