Rema 1000 builds logistics center for full goods assortment with WITRON
20th November 2015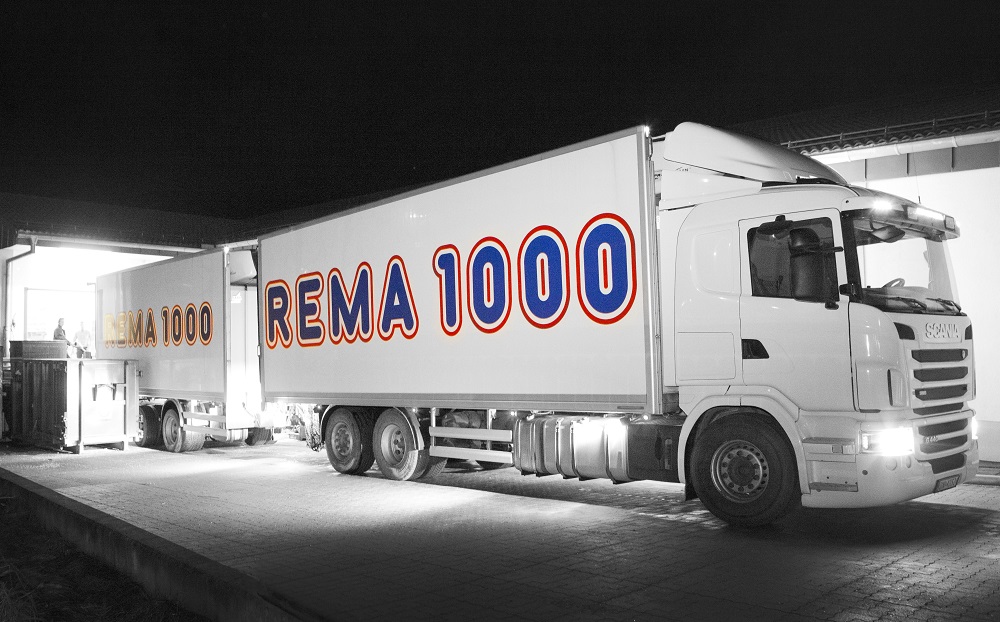 With a revenue of 5.4 billion Euros, Rema 1000 headquartered in Oslo, is one of the most successful discounters in Scandinavia. The food retailer operates more than 800 stores in Norway and Denmark, and employs over 15,000 staff members.
At the end of October 2015, Rema 1000 decided to build its new logistics center for full goods assortment in Stavanger, Norway, in cooperation with WITRON Logistik + Informatik GmbH, the systems integrator from Parkstein (Germany). Starting in the first quarter 2018, will supply all outlets in the Southwest of Norway with some 6,000 products from the dry goods, fresh product, and frozen goods assortment. The new building comprises a combination of semi-automated pallet and tray warehouses with a total capacity of 55,000 tray and 14,500 pallet locations for the individual assortment areas.
The entire material flow will be realized by WITRON's CPS solution (Car Picking System). The special feature: Stacker cranes will provide the goods automatically on different load carriers in the pick front. Parameters such as sales volumes, order structures, weekly cycles, seasonal changes, or ABC curves determine if an item is to be picked from the storage pallet, from layer trays (basic pallet size), or case trays (basic size 700 x 500 mm), or if it is removed fully automated directly from the high bay warehouse as full, half, or one-third pallet. This process is dynamic and flexible and takes changes automatically into action. In addition to a considerable pick front reduction – and therefore shorter distances to be covered by the employees in the logistics center – the provision on layer trays and case trays offers a significant improvement of ergonomics, which is especially in Scandinavia, an important criterion for the successful operation of logistics systems.
As a general contractor, WITRON is responsible for the design, realization, and implementation of all IT, control engineering, and mechanical components, as well as future servicing and maintenance of the system. Moreover, WITRON's subsidiary, FAS, develops and produces the majority of the used conveyor system.