New SSI Schaefer Cabinets For Oxford's World-Famous Bodleian Library
23rd January 2017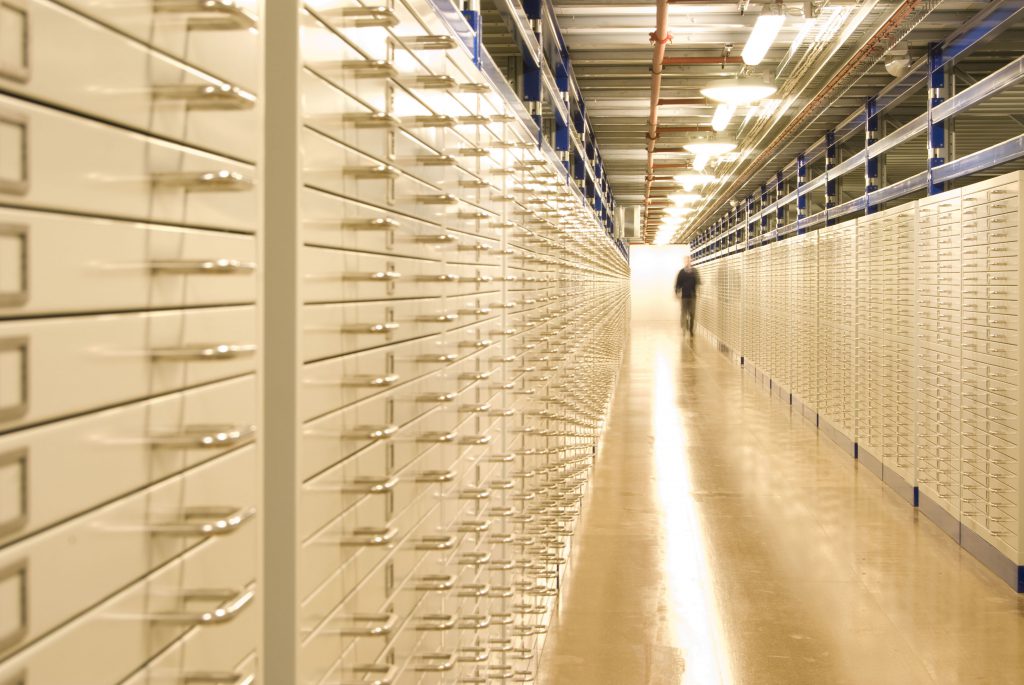 When the Bodleian Libraries in Oxford needed to safely accommodate over eight million items including the special storage of hand-drawn maps, some dating back to the 14th and 15th Century, SSI Schaefer was on hand – and subsequently engaged – to provide specialist advice and equipment designed to offer maximum protection to these irreplaceable documents.
A high rise, high density narrow aisle shelving structure, standing 11.4 metres high, was designed to house within it a four-level, multi-tier, walk-on racking construction supporting 320 new tailor-made steel cabinets, with room for 280 more that, together, hold over 1.2 million maps and large format items.
Based on SSI Schaefer's proven cabinet design, a number of key modifications were drafted and built in to produce the enhanced specification which the Library Team required to facilitate item access, storage and retrieval. These included the addition of flip-over bars at the front of each drawer and extended rear cover plates, both of which were designed to stop sheets riding up at the front and rear respectively. The standard inner drawer face lip was extended to the drawer base and drawer handle screw heads were covered internally to prevent papers catching on them, while semi-round drawer handles were used to minimise the risk of trapping knuckles.
Other modifications included a significant reduction in the height of the cabinets' plinth bases to increase storage capacity and the omission from the specification of the holes normally machined into drawer bases, which were deemed unnecessary, thereby reducing production costs.
Each drawer extends to 85% exposure when opened and the stop height was adjusted to prevent drawers from being completely pulled out.
Having proven successful, the above cabinet system was also installed in the Bodleian Libraries' Weston Library in Oxford.