New Contracts For Tnt In Melbourne And Brisbane
13th July 2015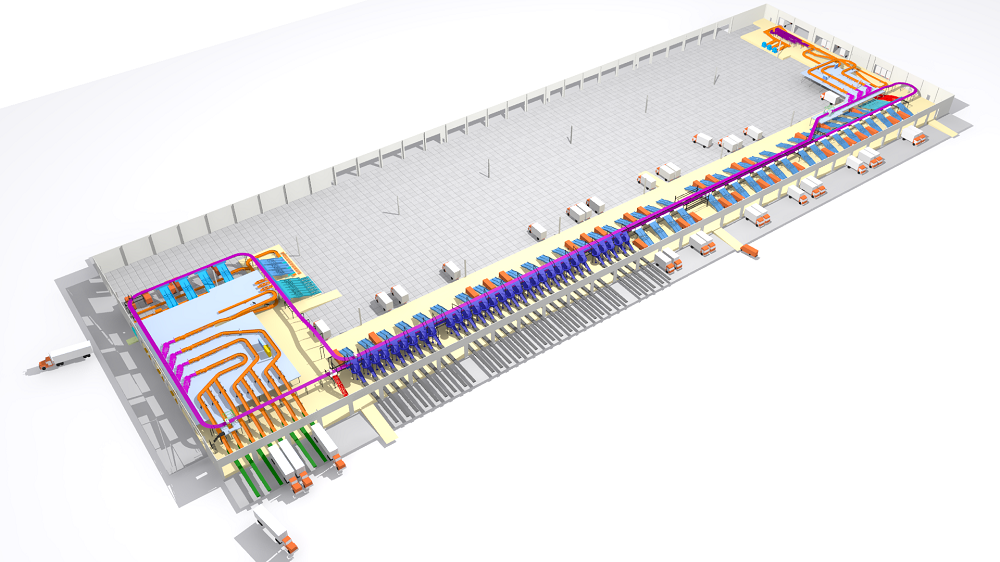 Fives was awarded two new contracts by BCS to supply sorting systems for parcels up to 50kg to TNT at its new terminals in the area of Melbourne (VIC) and Brisbane, (QLD), Australia. Based on its good Intralogistics reputation and references in Italy, along with ultimate technologies, high value-added equipment, solutions and service, Fives was selected to support TNT's strategic project in Australia.
This sub-contracting project is the 4th one in Australia where Fives has successfully teamed up with BCS, a customer oriented partner, which is at the core of repeated successes in Australia.

The equipment supplied by Fives comprises:
One 819m long cross-belt loop and 1 ACCORD singulator in Melbourne,
One 579m long cross-belt loop and 1 ACCORD singulator in Brisbane
The installation in Melbourne started in March and is planned to be completed in July, before commissioning and test phase till final acceptance in September 2015.
The one in Brisbane started in April and is expected to be ready to operate by October 2015.
When completed, both systems will provide the customer with a sorting capacity of up to 20,000 each to 113 destinations in Melbourne and 62 destinations in Brisbane.
After Sydney terminal that recently started production, these projects are confirming the trust of TNT in Fives' equipment for the realization of its major program launched in 2013 to reinforce its delivery network and remain a leading courier in Australia.