Hörmann Locks Down Safety With New Wheelblocker
25th October 2016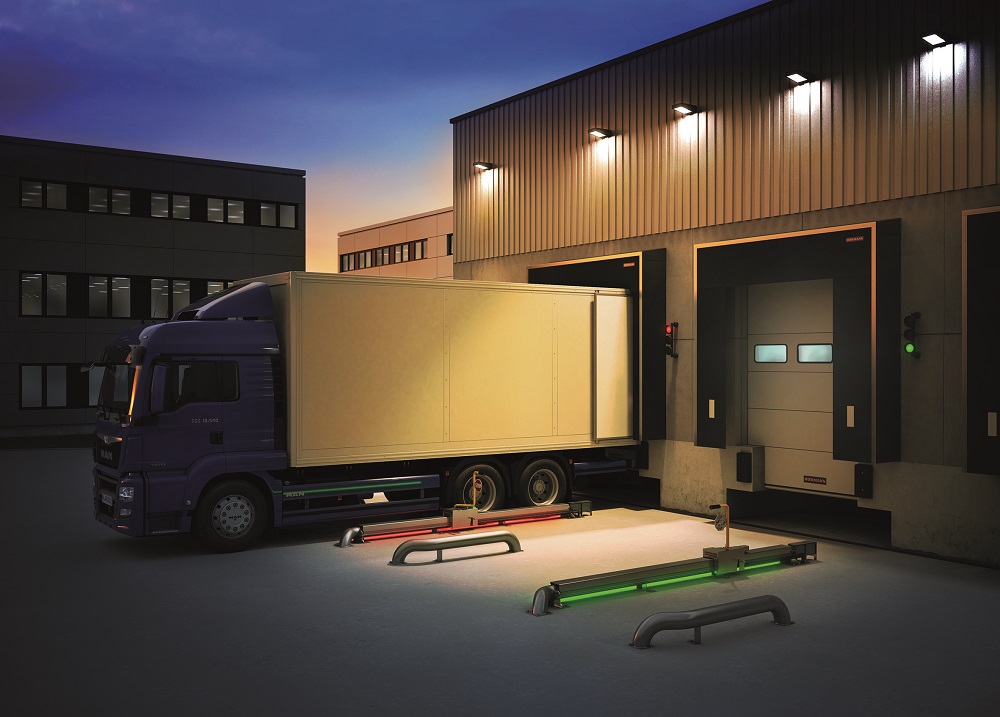 Leading door manufacturer, Hörmann, has launched its first UK Wheelblocker – a new piece of safety equipment that locks lorries into the loading bay.
Drive-away mistakes, which occur when a vehicle leaves the loading bay too early, are a major cause of accidents. In fact, the Health and Safety Executive estimates that around 15% of all workplace transport injuries happen during the unloading and loading process.
Hörmann's new MWB Wheel-Blocking system has been designed to prevent such incidents. The manually-operated system, locks lorries and trailers into place so that they can't move until the unloading or loading process is complete. A rotating arm lock, fold-out support pedestal and operating lever detect the working position of the wheels and an advanced LED sensor flashes green once the vehicle has been secured. The status of the lorry is then displayed in the hall along with a key switch that provides an override function for swap containers.
Commenting on the product launch, Hörmann's UK Marketing Manager, David O'Mara,said: "As loading bay specialists, we understand the hazards that are present during the loading process, and we're committed to reducing them by creating innovative safety features, such as the Wheelblocker. It's a vital product for any warehouse and we hope to see a dramatic reduction in loading bay accidents as a result of introducing it to the UK market."
The MWB Wheel-Blocking system also comes with additional safety features, including an optional LED driveway.