Export Success For British Tug Maker
14th December 2016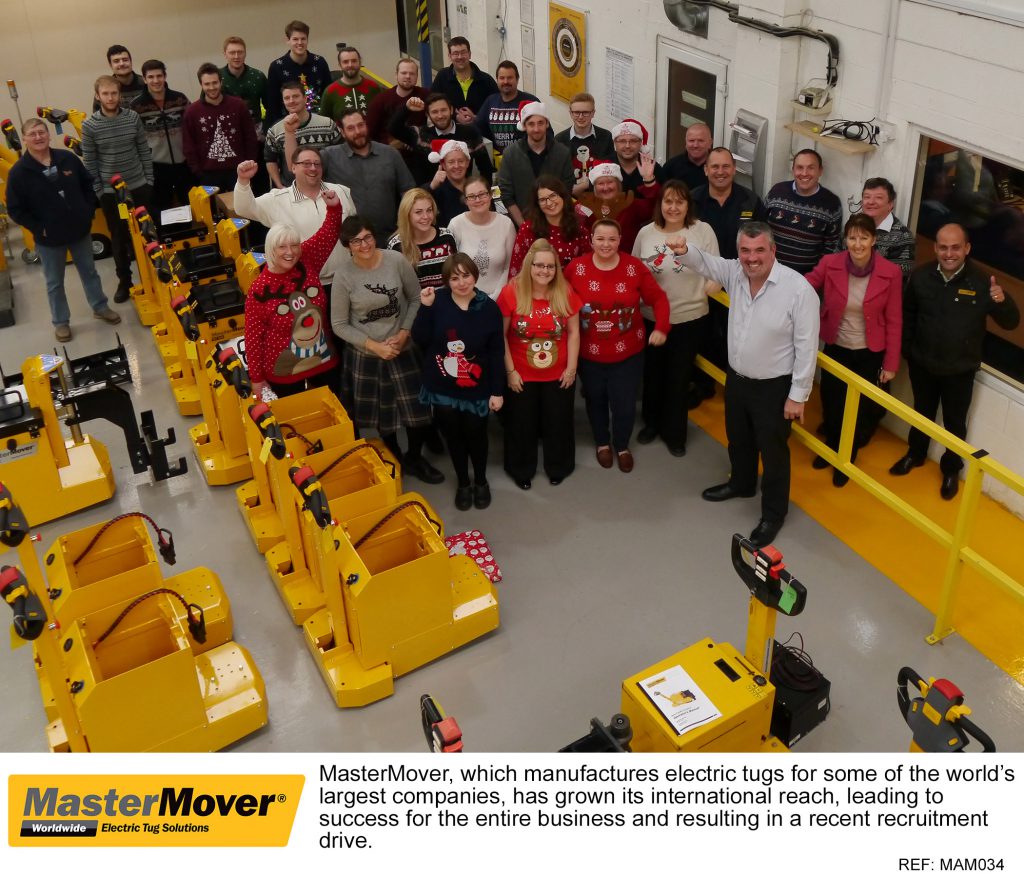 Electric tug specialist MasterMover has rewarded its staff with a £1,000 Christmas bonus following a successful 2016. The company, which manufactures electric tugs for some of the world's largest companies, has grown its international reach, leading to success for the entire business and resulting in a recent recruitment drive.
MasterMover provides a range of electric tugs which allow a single pedestrian operator to move loads from 50kg to 120 tonnes with ease. These tugs are used to improve efficiency and semi-automate production lines in a variety of sectors, such as manufacturing and assembly, retail and logistics, warehousing, food and beverage and healthcare.
All MasterMover electric tugs are manufactured in the UK and distributed around the world through regional partners. The company received over 100,000 components into its factory in 2016 and delivered 750 machines to international customers. In the last year, MasterMover has sold to 35 countries and, due to an increase in sales leads, has signed new partnership agreements with organisations in Chile, India and the USA.
"Despite many business leaders having concerns about British exports in 2016, we have achieved great success this year overseas, which has had a significant impact on our sales figures," said Andy Owen, managing director of MasterMover. "We have grown our German subsidiary by 30 per cent and grown South American sales by 66 per cent. This international success has contributed to the growth of the whole MasterMover business by 16 per cent in total.