Efficient Toy Distribution
2nd September 2019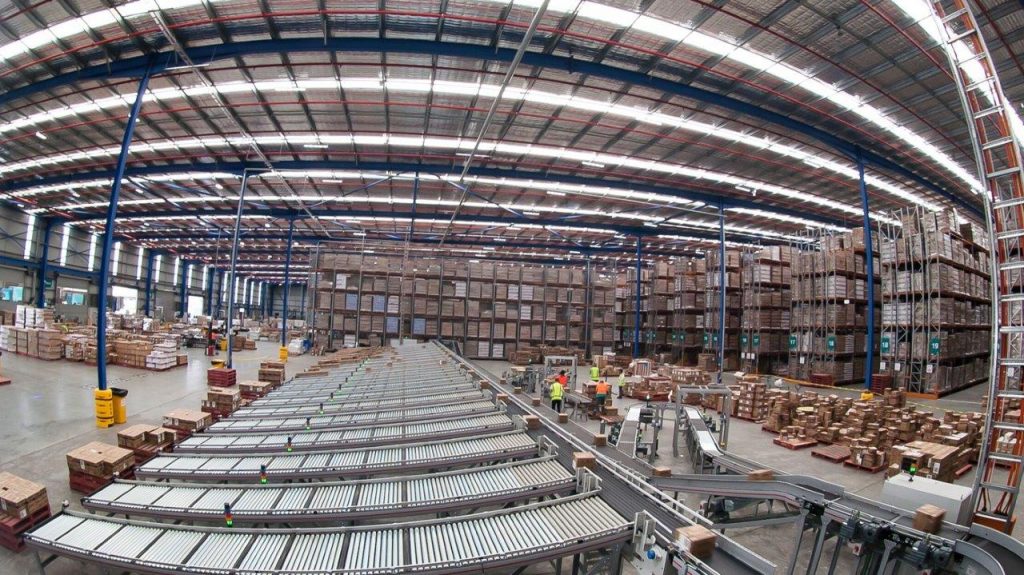 A new warehouse installation is proving a big leap in distribution efficiency for the Australian operation of Toll Group's big-name toys and games customer. Toll perform all the Australian warehousing and distribution for a leading global toy manufacturer based out of a 36,000 square metre multi-customer site in Sydney. Almost half the facility is now dedicated to the customer's products, distributed to major retailers and independent toy stores throughout the country.
To achieve the efficiency and requirements of a major client, Toll looked to put sortation in place to better manage the picking process with speed and accuracy. Through a competitive process, logistics specialist Swisslog was chosen as the solution delivered more flexibility and opportunities to deliver other benefits in the future as well as an expected 200% productivity improvement.
The new solution completely changed the baseline manual warehouse operation; enabling Toll to provide higher distribution volumes of retail ready cartons, picked for each store in less time, with more efficiency and using less space. Moving to wave picking techniques, cartons in a wide variety of shapes and sizes are fed to an automated sortation system that handles up to 20 customer orders at a time and 95% of the product range.
The entire system is managed by Swisslog's SynQ software. This takes customer orders from Toll's system and coordinates all the equipment and controls of the automated operation, delivering efficiency, speed and accuracy. As pallets of product are delivered by forklift to each of two infeed stations, staff manually depalletise cartons and place them on conveyor, where they are automatically scanned and labelled at high speed (approximately one every two seconds).
Travelling along conveyor, cartons are then merged onto an Activated Roller Belt (ARB) sorter. The system was designed around the ARB sorter as the requirement is for up to 4,000 cartons per hour, the sweet spot for this type of system. It takes up far less space, and has a much lower cost, than large scale cross belt, sliding shoe or tilt tray sorters. The mechanics of the sorter also means gentle handling even at high speed.
The entire sortation system is just 36m long, fitting easily into the existing warehouse. The sorter feeds cartons onto one of 20 dispatch lane conveyors, which are gravity braked to continue the gentle handling operation. Swisslog's SynQ control system spreads the load as evenly as possible across dispatch lanes, to ensure that lanes are not full while others are awaiting products. SynQ can also direct a carton around the sortation loop if the required dispatch lane is full.
"Our initial start-up has shown that the system is achieving even better productivity than anticipated," says Toll's Dean Boulter. "Getting through the picking wave faster means we can start the afternoon shift later, giving customers a later cut off time for orders."
The project had to be delivered in an existing warehouse, which involved isolating the sorter area while it was installed and commissioned. Despite this restriction, the project delivery was well managed. The sortation system will also be used for other customers, where relevant, delivering productivity across the warehouse. Toll Group is anticipating getting more out of the system, working with Swisslog as a long-term partner to make refinements that will bring additional benefits to the operation and add further functionality.