Deutsche Post DHL Partnership Claims First Emission Neutral Vehicle
21st December 2017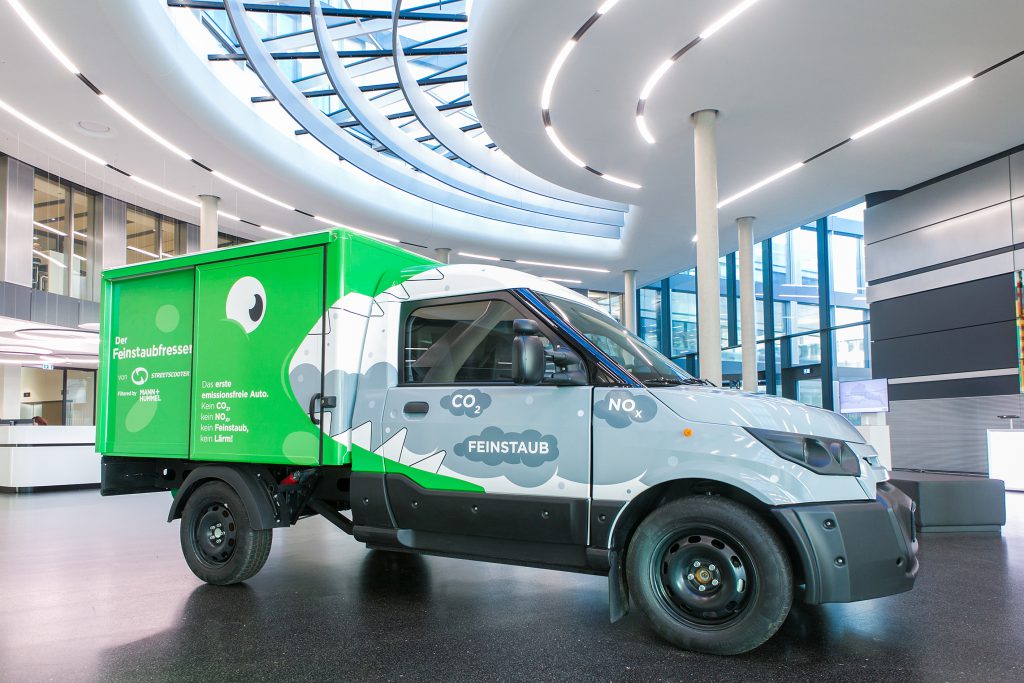 Cleaner delivery vehicles could be on the way, as a new partnership sets out to address the issue of particulates. The Deutsche Post DHL Group, StreetScooter and MANN+HUMMEL are to present what they claim as the first emission neutral vehicle worldwide with amendments to their StreetScooter vehicles.
Electric vehicles release particulates into the atmosphere due to tyre, brake, and road abrasion and are therefore not free of emissions. This is a task which the filtration expert MANN+HUMMEL has now addressed with its fine dust particulate filter.
The filter modules will initially be fitted to five StreetScooter test vehicles which with immediate effect will enter service in five German city centres. The successful conclusion of the test could lead to the series implementation of the particulate filter. This would mean, it is claimed, that the StreetScooter is the first series car which is almost free of emissions.
The vehicle is completely neutral in terms of emissions under consideration of the overall balance during driving operations: This means
– no carbon dioxide (CO2)
– no nitrogen oxide (NOx)
– no noise
– no particulates
The fine dust particulate filter is equipped with an active filter system. Blowers are fitted behind these filters which direct ambient air to the filters. As a result, even when the vehicle is at a standstill it is still able to filter particulates from the ambient air. The installation position of the filter on the underbody at the height of the rear axle is practical for two reasons. On the one hand this does not use up any valuable loading space and on the other hand this is precisely the location where the highest concentration of particulates is to be found near to the vehicle. All particulate filters are equipped with sensors which allow the online monitoring of the efficiency of the systems. Here MANN+HUMMEL records information on the filtration performance, the amount of cleaned air, the concentration of particulates and the weather data. The data is then sent to a cloud, visualized via a web interface and then evaluated by filtration experts.
According to estimates from the World Health Organization (WHO), every year roughly 47,000 people in Germany die from the effects of particulates.