Denmark's First Electric Trucks Fitted with Hiab Tail Lifts
16th January 2020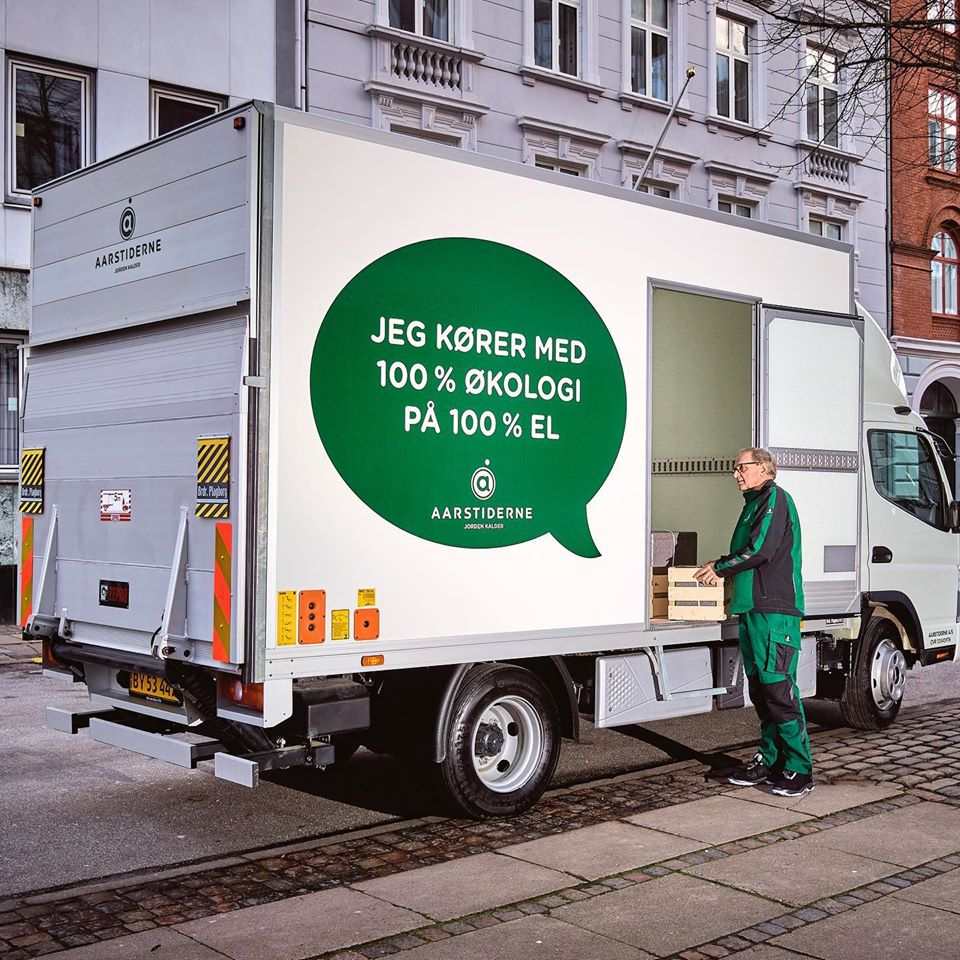 Denmark's first electric trucks have arrived, equipped with ZEPRO tail lifts supplied by Hiab.
Both trucks, from Mitsubishi and Mercedes Benz, have ZEPRO ZLU-75-110 SA installed and were delivered at an event at the government building Christiansborg in Copenhagen. The keys were handed by Denmark's Minister of Transport Benny Engelbrecht to the two customers who will test the new trucks, Citylogistik and Aarstiderne.
The ZEPRO is a cantilever lift models for light duty trucks with GVW up to 7,5 ton and a lifting capacity of 450 and 750 kg.
The lower lift capacity 450kg model is available for relatively light duty use on vehicles where the total permitted loading capacity is lower than 750kg. The maximum lifting height is 1100 mm.
Features include:
– Available with different arm widths and lengths to fit a variety of chassis
– Durable, laser welded aluminium platforms in a wide variety of dimensions
– Large range of mounting brackets for fast and easy installation
– Tow hooks are available for most vehicle models
– The hydraulic unit can be supplied attached and pre-connected or as a separate unit for positioning during installation.
Image courtesy of Brdr. Plagborg A/S