EU Funding Granted to Develop a New Assistance System
6th November 2020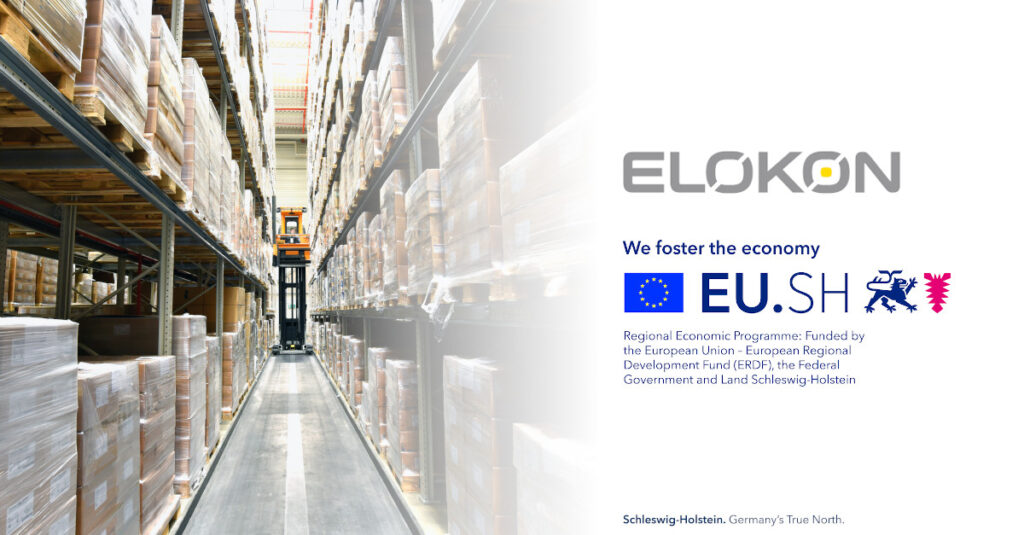 ELOKON GmbH, the supplier of safety and assistance systems for the intralogistics sector, is developing a new assistance system to enable multiple VNA forklifts to operate simultaneously in the same narrow aisle. This is based on the use of artificial intelligence (AI) and wireless mesh networks. ELOKON's digital co-pilot AngELO will enable forklifts working in visibility-limited high bay racking to be networked with other vehicles and the surrounding infrastucture by means of data technology. The purpose of this assistance system is to improve vehicle productivity and safety whilst also ensuring a risk-free environment for the workforce. ELOKON has secured financial funding for this development project from the EU as well as federal and regional government bodies.
"The steady growth in online retailing has led to a spike in demand, which has in turn  increased the requirement for forklift trucks. More vehicles in operation however increases the likelihood of collisions or injury to personnel", said Alexander Glasmacher, MD of ELOKON GmbH. This is particularly the case in warehouses with high bay racking, as the typically narrow aisle widths offer limited visibilty, which can lead to serious accidents. "We have therfore developed a digital co-pilot to counteract these hazards", said Glasmacher.  "AngELO combines the car-to-car and car-to-x location principles to network the vehicles with each other as well as with the infrastructure."
The system is based on the principles of swarm intelligence, AI and mesh network radio. The assistance system technology is fitted with an RFID reader and a radio modem to identify electromagnetic signals. This enables real-time communication between the vehicles via a MESH network. 
"When carrying out their tasks and processing orders, drivers work independently of each other, but AngELO's ability to provide a constant exchange of information enables analysis of individual vehicles' routes, the implementation of appropriate swarm behaviour and the identification of potential hazards", explains Glasmacher. If a collision risk is detected, acoustic and optical signals are triggered to warn personnel. The inclusion of autonomous speed reduction also prevents the occurrence of collisions. Customers worldwide will appreciate the ability to retrofit ANGelo to their fleet.
ELOKON has secured six-figure grants for this project from the EU as well as federal and regional government bodies. "This financial funding will enable us to expand our portfolio of solutions for VNA vehicles by applying the Car-to-Car and Car-to-X communication systems from the automotive sector to intralogistics procedures", said Glasmacher.