Maersk Selects Agility Warehouse in Abidjan
9th December 2020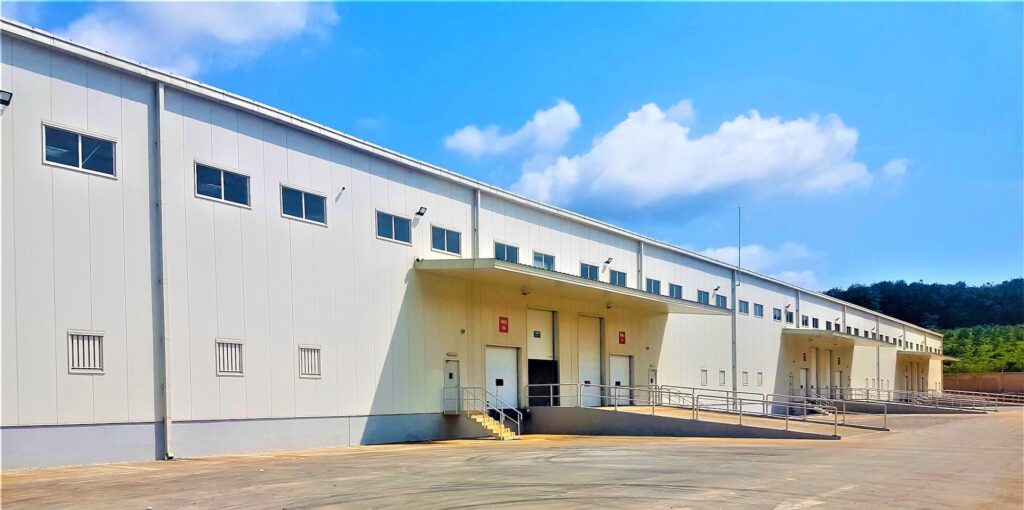 Maersk has chosen the new Agility warehouse project in Abidjan to house its new storage, deconsolidation and distribution facility in the economic capital of Cote D'Ivoire.
The newly opened 5,000 SQM facility is designed to handle 3,900 pallet positions and meet the end-to-end requirements of Maersk's global customers, including those in Retail, Fast Moving Consumer Goods, and Technology.
Thomas Theeuwes, Maersk Central West Africa Managing Director, said: "Maersk has a strong presence in the West Africa market, and we are continuously reviewing our value proposition to ensure we offer competitive end-to-end solutions. The Agility warehouses provide the standard of infrastructure that enables Maersk to offer a consistent experience for both global and local customers, assuring them the same reliable service, security and safety being provided in this facility is on a par with what customers experience in Maersk facilities within Europe and North America." 
The Agility warehouses are located on the main highway from Abidjan to Yamoussoukro, which leads to neighboring Mali and is strategically situated adjacent to the new PK24 industrial zone of Abidjan. 
Agility is funding and developing 250,000 SQM of warehousing on the site in what will become a center of excellence for warehousing in the region to support businesses operating in and from Cote D'Ivoire. The Agility warehouses provide the essential infrastructure required for both multinational companies and local businesses in the storage, distribution, packaging, processing and light manufacturing sectors. 
Geoffrey White, CEO Agility Africa, said: "We are delighted that Maersk decided to lease warehouse space in the new Agility facility in Abidjan.  Agility is funding and developing a network of warehouse parks across Africa to enable companies to rapidly and easily enter or expand in the African market. 
Agility provides warehouses that are move-in ready, enabling fast deployment, flexibility and reduced capital commitments for our customers. The provision of secure, ready-built, quality, warehouses with consistent power and IT connectivity in the Abidjan market is a true enabler of growth and prosperity in Cote D'Ivoire." 
Agility announced solar projects in Dubai and Jordan last month to reduce their carbon footprint.