Young Logistics Professionals Award winners announced
21st July 2022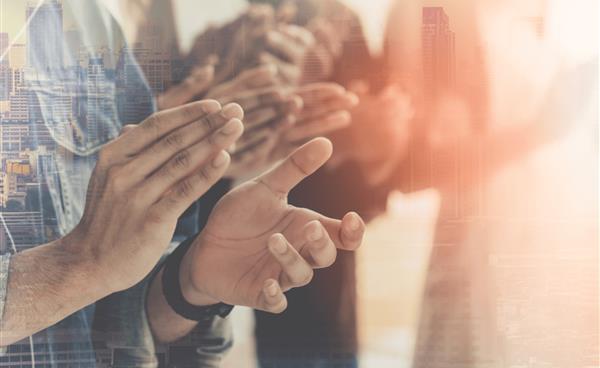 FIATA (the International Federation of Freight Forwarders Associations) and TT Club, the international freight transport insurer, have revealed this year's regional winners of the Young Logistics Professionals (YLP) Award 2022.
The 2022 regional winners are:
Region Africa and Middle East: Ruvimbo Gukwe, SFAAZ, Zimbabwe – Dissertation: Growth by COVID
Region Americas: Karina Daniela Perez Perez, CIFFA, Canada – Dissertation: Resilient Solutions: The Future of Freight Forwarding and Logistics
Region Asia-Pacific: Avishkar Srivastava, FFFAI, India – Dissertation: Sustainability through efficiency Decarbonising trade lanes through sustainable logistics
Region Europe: Maximilian Druschler, DSLV, Germany – Dissertation: Logistics' crucial role in the battle against the UN Global Issues
FIATA Director General, Dr Stéphane Graber, shared his congratulations to the four regional winners: "The YLP Award is of outmost importance for FIATA. It aims at developing the youth's interest in the industry but also the soft skills that are crucial in the daily work of our demanding sector. I would like to extend my warmest congratulations to all the YLP Award 2022 candidates and most particularly to the four regional winners for their impressive dissertations. They have managed to put into words complex processes of the global supply chain while taking into account diverse parameters. The future of logistics is in the youth's hands, and I could not be more proud."
"All four regions were represented by a variety of impressive entries and the judges were struck by the high incidence of projects requiring close consideration of environmental factors and prioritising sustainability," says Mike Yarwood, Managing Director Loss Prevention, TT Club and Chair of the Panel of Judges. "Multimodal solutions were to the fore and in addition to medical supplies, cargoes featured included insecticides, rail tracks, military ordinance, drilling rods and a satellite. We never tire of reading about the innovative approaches to logistical challenges employed by our young professionals. TT Club as ever is both proud and encouraged by the high levels of competence portrayed throughout the sector and is committed to maintaining its longlasting support for the awards."
Both FIATA and TT Club are thrilled to continue recognising the inspirational and dynamic minds of the young logistics professionals' community. As we slowly move away from the pandemic, FIATA and TT Club are looking forward to returning to the physical competition format. This year and if the conditions allow, the four regional winners will present their dissertations at the FIATA World Congress in Busan, South Korea, during a dedicated session with the final judging and announcement of the YLP Global Winner 2022. This will be a wonderful opportunity for the regional winners to fully immerse themselves in the freight forwarding community and meet their counterparts in Korea's marine capital city.