Webinar: Digital Transformation to Optimise Transport Operations
23rd January 2023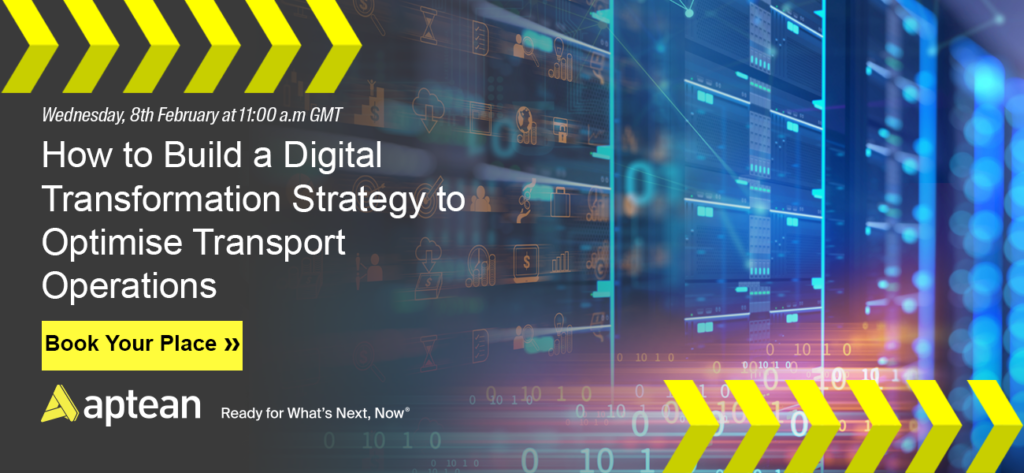 Technology is the beating heart of the future for transport and logistics and it's imperative to optimise transport operations. Yet rapid and constant changes in consumer expectations – alongside rising ecommerce sales – are putting greater demand on logistics and distribution operations. Those who are best equipped can adapt quickly and are better positioned for success.
Without digital capabilities you put the success and growth of your entire operation at risk of operational downtime, inefficiencies, security breaches and cyber-attacks amongst many other factors.
Aptean's upcoming webinar, hosted in partnership with Logistics Business and moderated by Editor Peter MacLeod, will explore the key benefits of digital transformation and how it can help solve complex routing challenges and optimise your logistics operations.
Book your place and join us for a live panel discussion on Wednesday 8th February where you'll discover how migrating to the Cloud can help you:
• Reduce cyber security risks and maintain business continuity with disaster recover
• Future-proof your business allowing you to scale and move as required
• Become more sustainable by leveraging cloud-hosted applications
• Improve efficiency gains across time, cost, and resource
• Optimise logistics operations and make smarter plans for a better tomorrow
Optimise Transport Operations
If it's not already – digital transformation should be your number one priority for 2023. Transitioning to a cloud-based route planning platform couldn't be easier. Secure, scalable, and cost effective – it's the ideal platform to ask what now, what if and what's next. Click here to book your place and discover how, now.