TX Logistik expands Swedish intermodal services
28th January 2022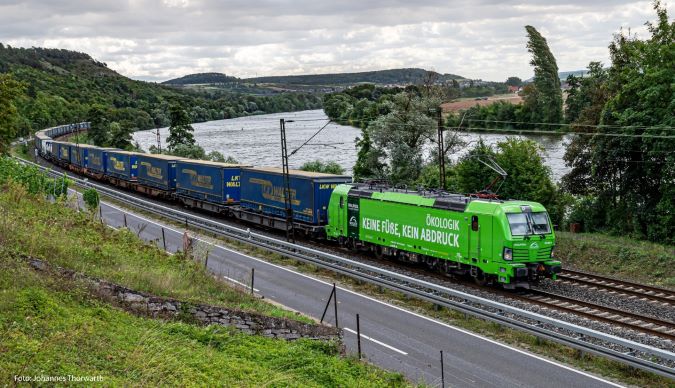 TX Logistik AB, Swedish subsidiary of the German TX Logistik AG, is expanding its domestic intermodal services in Sweden. As of 31st January 2022, the rail logistics company, which is part of the Mercitalia Group (Gruppo FS Italiane), will add a further connection between Trelleborg and Eskilstuna, around 100km west of Stockholm, to its network.
The new block train will be operated as a company train for the Austrian full truckload specialist LKW Walter. The new connection is a further milestone for LKW Walter for the expansion of combined transport on the European continent.
Four round trips per week are planned. Up to 38 units can be loaded onto one train and most of the units will be trailers. The trains will run between the port in Trelleborg and the combined transport terminal in Eskilstuna, one of the most important hinterland terminals in Sweden. The route runs via Frövi and the transit time will be about seven hours.
TX Logistik is responsible for traction, terminal handling and customer service. In Trelleborg, LKW Walter uses the ferry connections to and from Rostock and Travemünde. By shifting transports from the road to the new route, both companies are taking part in a further reduction of CO2.
TX Logistik is experiencing sustained high demand for freight transport by rail. The company foresees potential for further growth above and beyond this in transports on the north-south axis and within Sweden. TX Logistik is already one of the most important providers of combined rail freight transport in the Scandinavian country. For the retail chain Coop, for example, TX Logistik transports food products 20 times a week between Bro (near Stockholm) and Malmö.
The rail logistics company also supplements the domestic network in Sweden with the national line between Trelleborg, Malmö and Eskilstuna. The line currently operates seven round trips per week as an open train system.