Transport SMEs Boost Investment and Recruitment
8th June 2023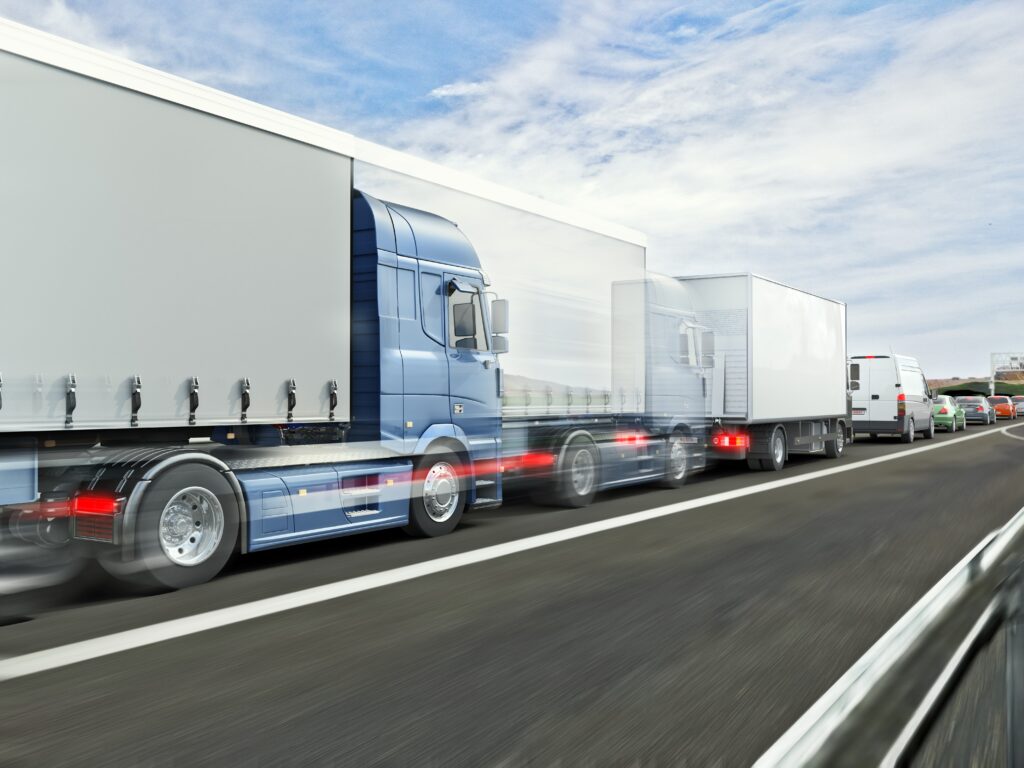 Transport SMEs are ready to ramp-up investment, with fresh spending on assets and expanded workforces, Paragon Bank research has found.
Published today in 'An SME Led Recovery', a survey of transport SMEs from across the UK identified growing expectations for cashflow to improve – leading to increased investment by businesses in their operations. The first in a series of quarterly research reports that will track the sector, An SME Led Recovery details the performance, plans and ambitions of SMEs, highlighting the central role they play in the UK economy.
Cashflow and turnover set to improve
Conducted for Paragon by Opinium, the research found that 45% of transport SMEs predict that their cashflow will improve substantially over the next three months, rising to 49% over the next six months and 51% over the next year. Only 23% of SMEs had seen their cashflow improve over the previous three months.
Similarly, turnover is also set to improve – 44% of businesses reported rising turnover levels during the first quarter of the year, with 47% expecting turnover to improve further during the second quarter, compared to 27% that forecast a fall.
Investment on the increase
Just under a third of transport SMEs (29%) will use the increased cashflow and financing to increase investment in their businesses, with 55% planning to maintain current investment levels and only 13% expected to reduce spending. The renewed investment will also see the number of transport SMEs investing in electric vehicles rise from 18% in the last six months to 53% across the next six – the same proportion as those set in invest in traditional fuel vehicles.
• Recruitment: 27% > 51%
• HGVs: 25% > 53%
• LCVs 20% > 53%
• Electric Vehicles: 18% > 53%
• Equipment: 13% > 55%
• Machinery: 13% > 47%
SMEs are also planning to boost their operations by increasing their work force, with 29% of businesses planning to recruit over the next six months and 20% planning on reductions.
Confidence strong in business prospects
Transport SMEs expressed confidence in their prospects for their own businesses and the sector in which they operate but were less confident about the macro environment. Over half said they were confident in their own business (55%) and their sector (58%) in the next three months, compared to 15% and 13% respectively that were not confident. Confidence was less strong in the UK economy, with only 39% of transport SMEs surveyed expressing confidence.
SMEs seek finance
The research also found that 44% of transport SMEs sought additional financing over the last three months, with 52% of those businesses seeking over £100,000. While 5% of this group received no additional financing, 17% received some of the finance they were seeking, and the remaining 22% received all the financing they sought.
Writing in 'An SME Led Recovery' on the research findings Dale Trenam, Paragon's Head of Transport, said: "When the UK economy returns to growth, it will be thanks to the dedication and skill of SMEs – and transport SMEs are set to play a vital role in this process.
"Published today in our report, An SME Led Recovery, newly commissioned data finds that transport SMEs are confident, investing and looking to the future – creating the conditions necessary for the economy to bounce back. With the positive news that transport SMEs are planning to invest and grow their operations, it is vital that they can access the funding they need to achieve their goals and fulfil their role in driving forward economic recovery. As SME lending specialists, the Paragon team works with businesses daily – providing us with a first-hand understanding of not only the sector, but also the requirements of individual businesses. By doing so we can develop bespoke deals to ensure that transport SMEs can acquire the assets they need in a way that supports their growth plans."
Paragon Bank PLC a subsidiary of the Paragon Banking Group PLC which is a FTSE 250 company based in Solihull in the West Midlands. Established in 1985, Paragon Banking Group PLC has over £14 billion of assets under management, helping more than 340,000 customers to achieve their ambitions.