Transaid Extends Work with FIA Foundation
26th May 2023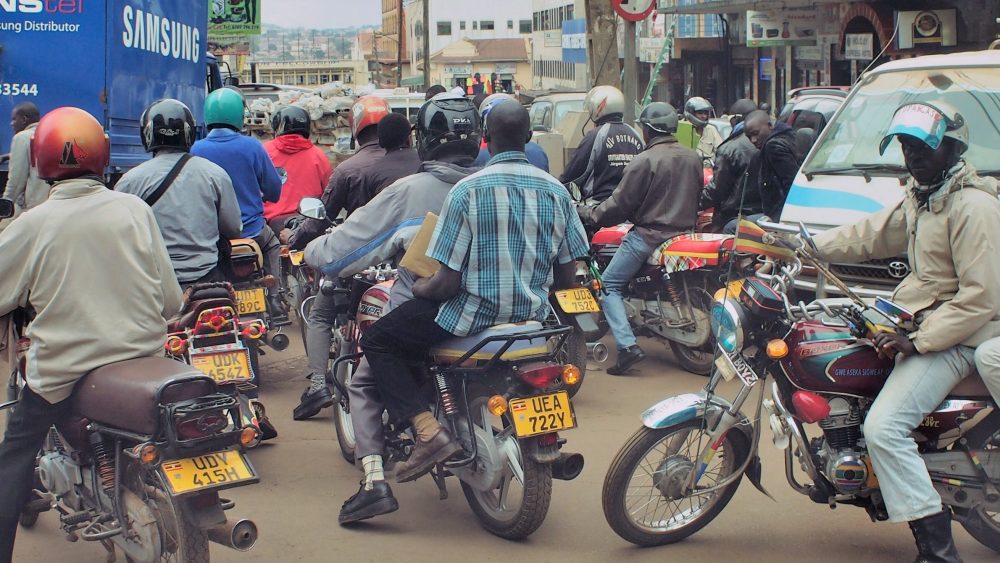 Transaid has secured an extension of its work funded by global road safety philanthropy the FIA Foundation, to lead the second phase of a project to establish a National Helmet Wearing Coalition in Kenya, using its extensive experience in motorcycle and motorised three-wheeler safety.
Priorities for a new 13-month term are to secure the long-term future of the Coalition and cement Kenyan ownership of this initiative, whilst strengthening the implementation of the existing Kenyan Helmet Standard through improved enforcement capacity.
This will see Transaid continuing to work with local stakeholders to increase awareness amongst motorcycle users around the importance of wearing a quality helmet, as well as securing additional funding to broaden the short and medium-term impact of the Coalition.
Sam Clark, Head of Programmes at Transaid, says: "Research during the first phase of the project revealed that up to 40% of road traffic fatalities in Kenya were linked to the use of motorcycles and motorcycle taxis, and that helmet prevalence was low amongst motorcycle users. We will now be focused on building the capacity of relevant authorities to strengthen implementation of the current Kenyan Helmet Standard, while also equipping motorcycle users with an improved sense of what constitutes a poor quality and a good quality helmet."
Aggie Krasnolucka, Programmes Director of the FIA Foundation, explains: "The FIA Foundation is excited to support the second phase of the Kenya Helmet Wearing Coalition with Transaid. This exciting new chapter will build on the data and relationships to advocate for improved legislation and strengthened enforcement of certified helmets as well as wider public awareness."
Official figures released in 2018* showed there were approximately 1.4 million motorcycles used as taxis – known as 'boda bodas' – in urban and rural areas across Kenya. While the country already has a compulsory motorcycle helmet use law, enforcement is largely inconsistent and helmet use is low – despite research which shows a motorcycle helmet can reduce the risk of death by 42% and risk of head injury by 69% in a crash.
Clark adds: "Road traffic crashes continue to constitute a global health crisis, and the consequences are disproportionately felt in low and middle-income countries. This initiative aims to directly reduce injury and death on Kenya's roads, benefitting a broad audience, including riders and their fare-paying passengers."
Whilst Kenya is the first country where the FIA Foundation's Helmet Wearing Coalition is being implemented, Transaid plans to share its learnings from the project with organisations and clubs worldwide that are working towards the same aim of improving motorcycle and three-wheeler safety.
*Source: Directorate of Registration and Licensing at the National Transport and Safety Authority (NTSA), reported there were 1,393,290 registered motorcycles in Kenya in February 2018.