Swain plans distribution facility at London Gateway
19th May 2021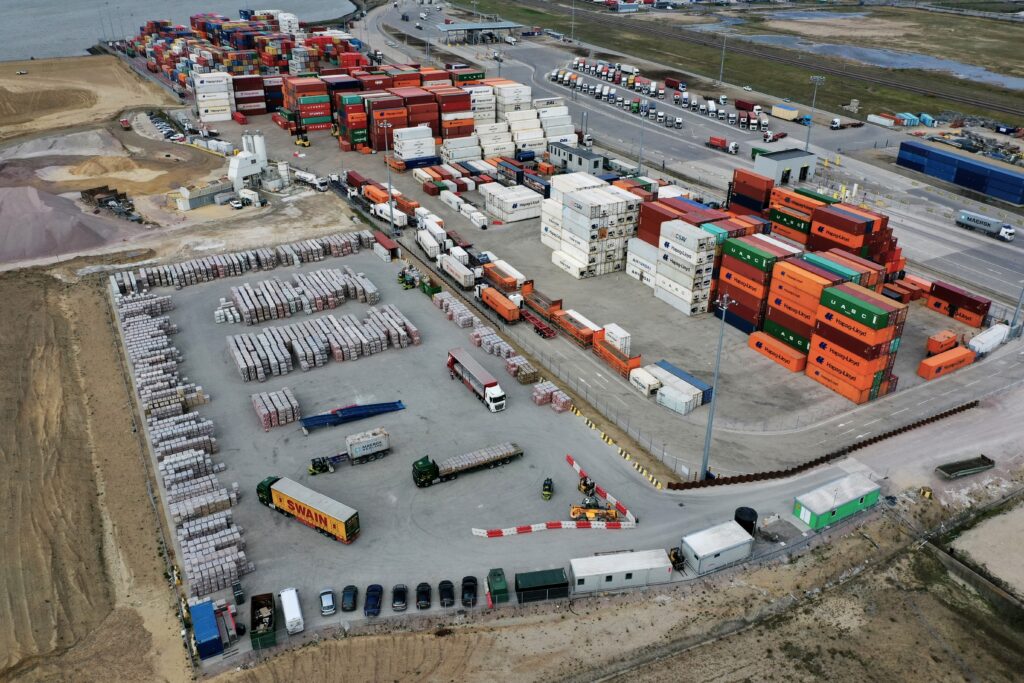 DP World has signed an agreement with the leading road transport operator Swain Group for a 2.25-acre distribution facility at its London Gateway freight and logistics hub.
Under the three-year agreement, Swain Group will use the quayside site for the temporary storage of imported construction materials such as stone and 'next-generation' offsite manufacturing to construct buildings faster, safer and to a higher quality before their onward distribution to the end customer by lorry. The location, 200 yards from London Gateway's berth 7, will deliver significant cost and time savings.
Along with the Port of Tilbury and Ford's Dagenham plant, London Gateway will form Thames Freeport after being awarded freeport status by the Government earlier this year, further cementing its critical role in the UK's international supply chain.
Ernst Schulze, Chief Executive of DP World in the UK, said: "I am delighted that Swain Group have chosen to strengthen further their longstanding relationship with London Gateway. At DP World we think ahead and create smarter trade solutions and this lease is an outstanding example of the benefits of port-centric logistics.
"We aim to be a partner in our customers' business success, providing fast, reliable and flexible links to international supply chains and markets. London Gateway has almost 10 million square feet of land with planning consent at the port and adjacent logistics park and I would urge companies looking to expand to contact us to find out more about how they could benefit from being part of a freeport."
Matthew Deer, Managing Director at Swain Group, said: "We handle over 100,000 tons of building materials a year on ships arriving at London Gateway and expect this figure to continue to grow as construction in London and the South East picks up following the pandemic.
"On arrival at the berth DP World will shunt inbound containers to our facility, where our team will unpack the stone product, temporarily store it where necessary, and then assemble outbound orders for transport via our own fleet to destinations across Britain such as garden centres and builders' merchants. This integration of the supply chain will generate cost and time efficiencies both for us and our customers."
Founded in 1918, Swain Group is a fifth-generation family-run business which has grown to become one of the largest family-owned road transport operators in Britain. It has played a key supporting role in the development of London Gateway, with its heavy haulage division delivering machinery for the building of the port 10 years ago.