Supply Chain risks to retail profitability
12th August 2021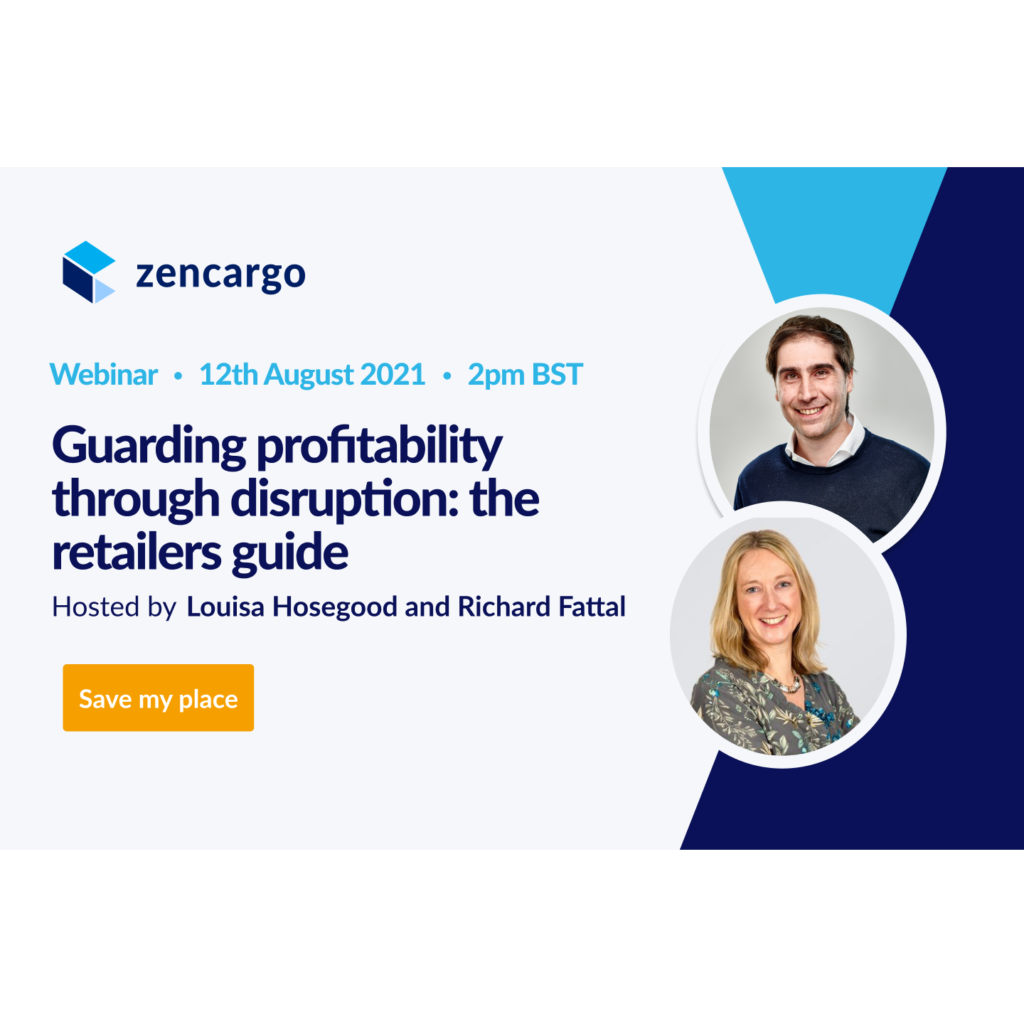 In a thoughtful webinar today digital freight forwarder Zencargo co-Founder, Richard Fattal, and Bis Henderson's Louisa Hosegood debated the unprecedented pressures in the global supply chain this year and how they jeopardise retailer's profitability.
There has been an undoubted change in consumer behaviour, including the acceleration of ecommerce uptake. Consumers remain fickle, increasingly conscious of their environmental footprint. They are evaluating purchasing needs and ethical choices. Omnichannel, where a consumer, for example, might buy online, collect in store and pick up another item there, then return something by mail. Reverse logistics and the management of returns has become even more important. Supply chains must therefore be flexible enough to manage this while maintaining prices, or profitability will fall. For example, cancellations of orders fall if long term lead time information is more detailed.
What is the expectation in each vertical or location? From a supply perspective disruptions have increased. Container spot prices are a record $14000 now (Far East to Europe). Airfreight availability is reduced due to lower belly capacity with fewer passenger jets flying. This volatility in delivery is likely to persist till late next year. New sourcing options are needed to maintain choice and increase efficiency. Retailers can only absorb some of the costs. Excess demand in the USA, combined with shipping and port handling capacity that cannot be increased quickly enough are also causing waves.
Some items are always price elastic and are expected to be in full supply at a low cost. Other products are more inelastic. Those SKUs can be re-worked over the short to medium term, making inventory changes to achieve agility.
Retailers should ask how risky their operating model is. There will always be a new challenge. Hope is not a strategy. It is important to co-ordinate teams internationally in supply chain management so that big decisions can be taken from a whole-business point of view. Own the total. Data then analysis then decisions.
Should retailers buy by price margin rather than just quality? The profitability of the route to market, holding and delivering, will lead to new KPIs. Teams such as purchasing and merchandising need aligning.