Rail Cargo Innovation
5th November 2019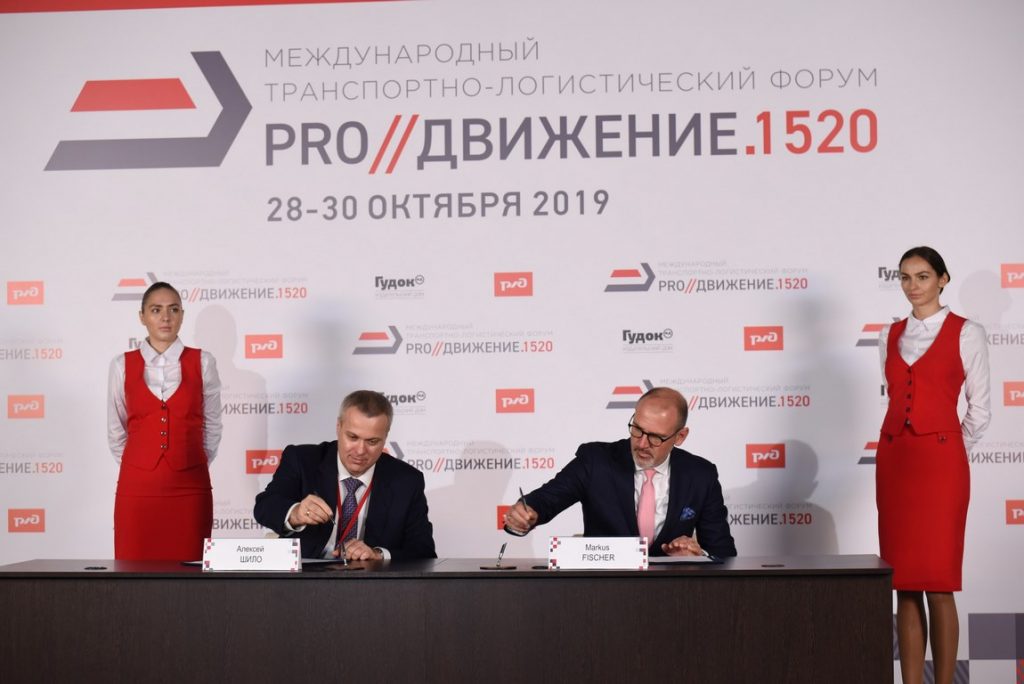 To foster the growth of rail cargo freight in the Russian Federation and along the transit routes between Asia and Europe, Mr. Aleksei Shilo, Deputy CEO of JSC Russian Railways and Head of Corporate Transportation Services Centre, and Dr. Markus Fischer, Member of the Board of CargoBeamer AG, Germany, on Oct. 29th during the International Transport and Logistics Forum PRO//MOTION.1520 in Sochi, Russia, signed an Memorandum of Understanding ('MoU') on a cooperation to introduce new rail cargo products.
JSC Russian Railways, one of the world's largest railway enterprise, and CargoBeamer, a Germany-based market entrant with an innovative solution for rail transportation of standard road semi-trailer based on dedicated wagons and automated rail/road terminals, will introduce innovative rail cargo products to shift freight volume from road to environmentally friendly rail transport. In addition, new products will be developed for rail-based cargo services between Asia and Europe.
"We are very proud of entering into this cooperation with RZD. The Russian Federation is a very important rail cargo freight market. By means of the unique CargoBeamer technology combined with the expertise of one of the world's leading railway companies, partners shall be able to develop compelling services in the next few years." says Markus Fischer.