Terminal Automation Step Forward With Konecranes AGV
5th June 2017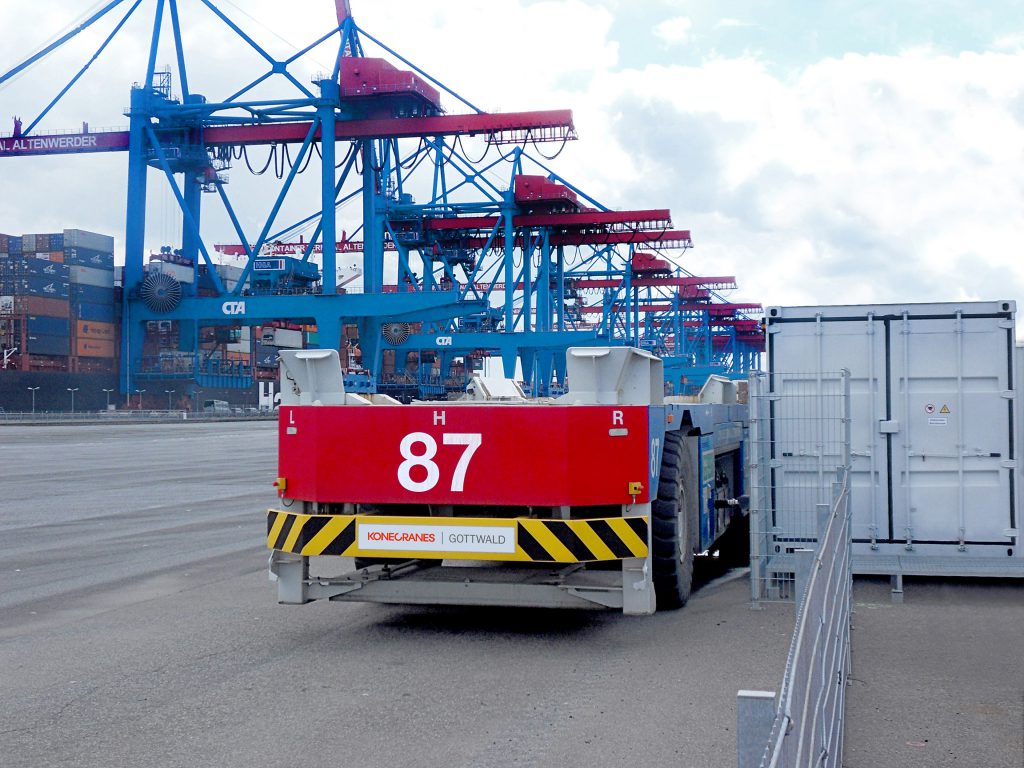 Konecranes, pioneer and technological innovator in terminal automation, has received an order from Hamburger Hafen und Logistik AG (HHLA) in Germany for 25 Konecranes Gottwald Automated Guided Vehicles (AGVs) with lithium-ion (Li-ion) battery drives for the Container Terminal Altenwerder (CTA). The order was booked in the first quarter results.
The machines are scheduled to be delivered in spring 2018 together with six fully automated quick chargers, writing the next chapter of the AGV technology story for both Konecranes and HHLA.
Mika Mahlberg, Executive Vice President, Business Area Port Solutions, Konecranes, is pleased about this further cooperative step forward in innovation with HHLA: "The order is significant in several respects. It stands for continuity in customer relationships and in technological development. It also accentuates our leading role with regard to the future of terminal automation."
Jens Hansen, Board Member and Chief Operating Officer of HHLA: "Our CTA with its high degree of automation is already leading the way for container handling of the future, to which the AGV technology of Konecranes has made a major contribution. With our entry into lithium-ion battery drive technology, we are continuing to develop consistently in terms of efficient and sustainable container handling."
The battery-driven AGVs from Konecranes are now established in reliable fleet operation in automated terminals in Europe and the USA. Some 200 of the approximately 650 machines delivered since 1991 are fitted with a battery drive. Terminal operators benefit from the high efficiency of the drive train combined with particularly low energy consumption. Noise emissions have also been considerably reduced and exhaust emissions have been completely eliminated from the terminal. As the drives are less complex than diesel-hydraulic or diesel-electric drives, maintenance costs have been noticeably reduced.