Scotland First to Introduce New Efficiency Rules For Commercial Properties
2nd September 2016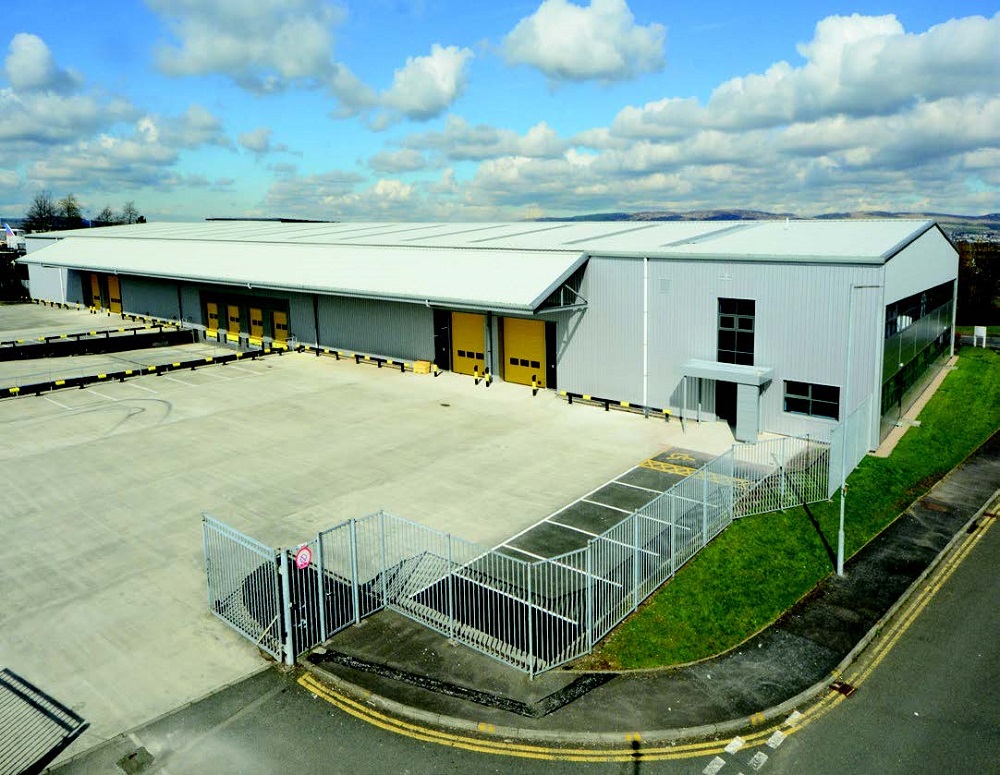 A vacant Glasgow Airport warehouse has undergone a £750,000 facelift to meet new energy efficiency rules for commercial properties in Scotland.
From 1 September 2016, owners of commercial properties over 1,000 m² in Scotland need to prepare to upgrade their building's energy efficiency to comply with new EPC regulations before selling or leasing to a new party.
The Hub, Air Cargo Centre at Glasgow Airport, a 40,000 sq ft industrial and logistics facility recently underwent a comprehensive upgrade to achieve an EPC uprating from a 'D' to a 'B', fully modernising the building which failed to meet 2002 building standards. The new rating future proofs the property ahead of the new minimum energy standards outlined in The Scottish Government's Assessment of Energy Performance of Non-domestic Buildings (Scotland) Regulations 2016.
JLL's Building Consultancy team delivered the £750,000 upgrade at the Air Cargo Centre on behalf of the Airport Industrial Property Unit Trust (AIPUT), managed by Aberdeen Asset Management, which is currently for let with JLL and Ryden acting as joint agents. The Hub sits adjacent to Glasgow International Airport and Junction 28 of the M8 motorway, 9 miles from Glasgow City Centre.
Under the new EPC regulations, building owners will need to produce an action plan setting energy and carbon targets and identifying energy improvement opportunities. The action plan must be implemented over a 3½ year period, unless the owner defers by obtaining an annual Display Energy Certificate (DEC).
There are a number of exclusions from the regulations, including stock which meets 2002 building standards, buildings which do not require an EPC and lease renewals and short-term leases of less than 16 weeks.
Sustainably sourced materials were used at The Hub, with energy efficient measures implemented including PIR operated LED lighting and replacement VRV air conditioning within offices. Replacement rooflights allow natural daylight into the warehouse which boasts a brand new floor slab, new access doors and a generous yard.
Niall Robertson, Director in JLL's Buildings & Construction team, commented: "The new EPC Regulations are being introduced 2 years ahead of similar legislation in England and Wales offering Scotland the opportunity to lead the way in energy efficiency improvements to existing commercial property.


"As work is undertaken to bring more mature stock up to the grade, there may be a transaction slowdown, as owners look to refurbish before bringing stock to the market. For building contractors and consultants in Scotland, the new regulations will come as positive news with a healthy stream of work set to come their way. The Hub, Air Cargo Centre is a good example of how pre 2002 standard stock can be fully modernised to meet the new rules, and ensure readiness for sale or leasing.


"There are exemptions under the new rules, and owners should check if they need to take action in advance of 1 September when the regulation goes live. As a first step owners of buildings which will require EPC uprating should initially identify where energy performance efficiencies can be achieved and lodge all action plans with the Scottish EPC Register."