Predicting 2023 supply chain innovations
1st December 2022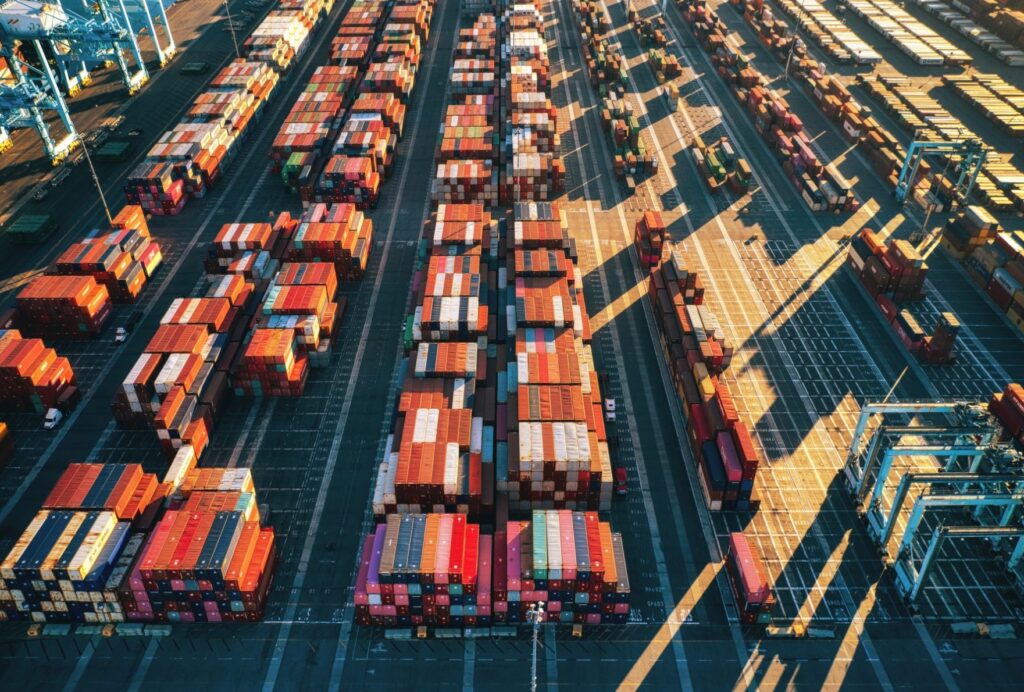 Mike Bhaskaran, Group COO of Digital Technology at DP World, shares his predictions on technology innovations that will impact the supply chain logistics industry in 2023.
Fixing global supply chains requires trust and transparency; digital technologies and platforms deliver this through the ability and opportunity to share real-time data. Whether that's blockchain solutions that boost information security or digital portals that enhance freight visibility, we see a proliferation in technology that can make supply chains more transparent and better understood.
Innovation will enable us to adapt and evolve. We cannot go as we did before – the environment is different; the climate is different. In 2023, businesses must embrace the opportunities offered by technology to streamline processes and boost visibility throughout the supply chain.
Boosting supply chain visibility
Whether it is a purchase from an online retailer or a local food order, new technologies have raised consumer expectations for businesses to provide full visibility of purchased goods right through to the point of delivery. We are seeing business customers develop the same expectations; however, the level of visibility available to them when tracking cargo through the supply chain by far lacks the sophistication available to consumers. The journey from A to B features numerous blind spots, with businesses often unable to account for their cargo at any given moment while it moves across the sea or land.
We need to make it easier for cargo owners to be able to locate and find their cargo at any one point – there should be no 'blackouts'. Real-time visibility is key. The big question is, how can companies obtain better visibility into the movement and condition of their shipments? The answer is straightforward: by using modern technology. The latest developments in the Internet of Things (IoT) and big data have an immense potential to enhance every supply chain process, from inventory forecasting to demand and sustainable supply chain management.
Secure track-and-trace technology has a crucial role to play in strengthening and unifying regulatory control, fiscal sustainability and ensuring secure supply chains. Many of the components for an integrated solution are already available today. If governments worldwide are to fully leverage the potential benefits to be had from a secure track-and-trace framework, they need to act now. If we are up to the challenge this really can be a win-win.
Using trade initiatives to evolve trade routes
Boosting trade is one of the most powerful tools to lift people out of poverty. Countries that are open to international trade tend to grow faster, innovate, improve productivity, and provide higher incomes and more opportunities to their people. The international community recognises the importance of trade for development through initiatives, such as Aid for Trade, Financing for Development and, most importantly, the World Trade Organisation (WTO).
2023 presents opportunities for new trading routes to open up as many markets are shifting from their traditional ones. Supply chains are also reshaping, as new deals are struck along political lines, and companies prioritise contracting with known, trusted suppliers. This new version of globalisation places greater value on political certainty.
Initiatives like the World Logistics Passport can help governments collaborate more closely on trade and kickstart their economies by making it easier for exporters and importers to reap the benefits of international trade. By working together across borders towards a common goal, governments and businesses can build a more robust global trading community that is both agile and resilient.
Supply chain finance for SMEs
Access to trade finance is critical to the survival and growth of exporters, importers and logistics companies which are the drivers of the global economy. The gap in international trade credit amounts to $3tn and is widening, according to the World Bank.
We need to work closely with financial institutions so that they can start releasing liquid credit – especially for SMEs. But the provision of finance to smaller businesses is lagging – a problem exacerbated by the global financial crisis in 2008, which made large banks pull back from lending more broadly.
Providing financing to these companies has a multiplier effect on trade, income and employment generation. A report by consultants Accenture, commissioned by Stenn, estimates the demand for trade finance will hit $6.1tn in the next four years. In 2023, we expect to see a rise in banking solutions for exporters that smooth and speed up the process when businesses apply for trade finance. Although banks offer trade finance, their approval processes tend to take a long time which can be off-putting.
A new era of global trade
We will witness a new era of global trade next year. Now is the time to invest in defending logistics networks against risk, expand digitalisation and provide the incentives that make global trade work for everyone. The tools we develop are important to leverage digital technology and the solutions are of course what we are aiming to find.
Track and trace technology and electronic bills of lading will remain extremely important in 2023 as we focus our efforts on digitising the supply chain and becoming closer to economies. At DP World, we see technology as the enabler. We need to reduce the siloes and paperwork and create digital solutions to streamline and make efficiencies. Taken together, these initiatives will ensure that we do not simply react to shocks but are well-prepared to navigate them effectively.