North Sea Routes "Best Way to Avoid Brexit Disruption" Claims Samskip
5th December 2018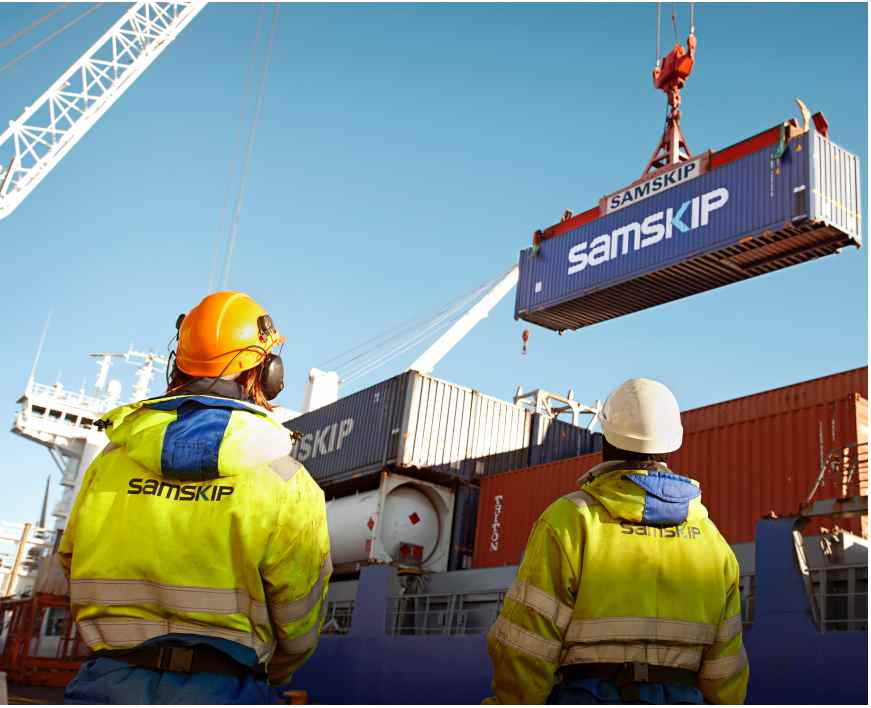 Two years of pre-Brexit investment in North Sea container shipping services is proving decisive in winning shippers away from cross-Channel ferry routes at a critical time for UK-EU relations, according to leading multimodal operator Samskip.
With many questions remaining over the exact nature of the future EU-UK trading relationship, Samskip says that regular, reliable and cost competitive container services are a key element in planning for the future.
"The months ahead will see uncertainty for companies trading goods between the UK and the EU and businesses are looking to secure their supply chains," says Andy Foulds, Samskip UK Sales Director. "Samskip is moving cargo for blue chip customers now which have never done business with us before and which seek containerised transportation solutions to ensure the availability of their products on the shelves."
The company recently scaled up sailings between Hull and Benelux ports to 11 per week, adding to its existing three calls per week into Tilbury and a weekly call into Grangemouth. Container volumes are growing quickly to fill the extra capacity.
Foulds adds: "Under normal circumstances, offering to run 'business as usual' is not news, but the impending Brexit makes it the freight industry news that business is crying out for."
Samskip's Brexit preparations began in early 2017, with the introduction of larger tonnage on its Rotterdam-UK routes. Preparation accelerated in 2018 to include the launch of a new three-times a week Amsterdam-Hull service and a separate twice weekly link between Antwerp and Hull to offer an additional UK-destined containerised solution to the markets of Belgium and Northern France.
This enhanced containerised shortsea capability integrates with the largest multimodal network in Europe, connecting into Norway, Iberia and the Baltic, to inland barge services, and rail connections throughout the EU and beyond. Samskip recently supplemented its six times weekly rail service between Rotterdam and Melzo (Milan) by launching new regular rail connections between Italy and Amsterdam, opening up new routes, new connectivity and further strengthening containerised links between the Continent and the UK.
"Three continental ports and three UK East coast ports, plus Samskip's separate dedicated Irish services, linked to deep reaching rail and barge services into Europe offer a diversity of routes to defray current and future transportation risks," says Foulds.
He also contrasts Samskip's strategic approach with post-Brexit risks associated with ferry-based trucking. "Lack of space at UK ferry ports introduces the prospect of delays and trucking queues returning as goods are customs cleared. This influences where drivers want to work at a time when there is already a Europe-wide shortage of drivers. It's a real concern to our customers." Samskip has verified that its UK port operations have ample capacity to cope with longer clearance processes, he adds.
"The viable reach of trailers is already shrinking and Brexit has accelerated the process on routes between the UK and Sweden, Italy and the Czech Republic. A round trip between the Czech Republic and a UK destination occupies a driver for a week; a driver picking up in Hull could make 6-7 deliveries to Manchester per week. Samskip's three-port strategy in the UK also minimises truck miles and reduces carbon emissions."
Brexit is sharpening the focus on Samskip's traditional advantages of scale and security, a feature underpinned by its established status as an Authorised Economic Operator (AEO). However, to meet growing demand, Samskip is also broadening its logistics offering, with cross-docking services in Amsterdam able to consolidate part-loads inside the port, bringing more flexibility to the multimodal option.