New Gateways for Mecklenburg-Western Pomerania
10th March 2021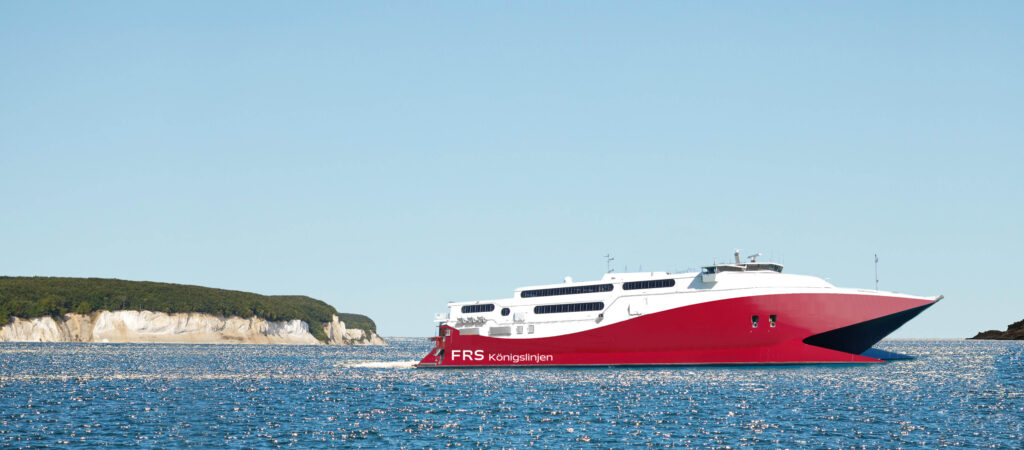 Two high-performance ports are scoring this year as new gateways for on the island of Rügen: The industrial port "Mukran Port" as well as the "City-Port Sassnitz".
Mukran Port is virtually predestined as an industrial port with the fastest catamaran connection for travel between Sweden and Germany, especially for day trips to Ystad, southern Sweden. After a longer time out due to Corona, regular excursions to the Danish island of Bornholm will now take place again starting April.
The city harbor of Sassnitz, on the other hand, is an optimal port within in the city center. A Museum as well as snack- and fish- trawlers have their constant position here. The marina offers its various services for sports and leisure ships as well as for large and traditional sailing vessels. In the surrounding commercial areas, regional products and specialties are offered for sale. Additionally, several artists have set up their studios and salesrooms in the Sassnitz town harbor. The diverse offer consisting of art, culture, gastronomy, trade and commerce is complemented by special events and promotions. From the city port of Sassnitz, further attractions as well as the spectacular natural landscape of Ruegen can be reached via short distances. "Both ports are indispensable for maritime tourism in our region" says Yana Grundke, Cruise Coordinator Mukran Port/ City-Port Sassnitz GmbH.
It´s no surprise that the smaller Baltic ports attract the attention of the public; after all, individual market shipping companies now account for around 25 percent of calls in the Baltic region.
The aim of the association is to improve the tourist potential of Rügen and to make the neighboring tourist regions more accessible to ferry and cruise passengers and therefore to establish a new branch of the tourism industry. The association closely cooperates with existing institutions, which are also engaged in tourism promotion. The association is open for membership to all those who are economically or personally interested in the development of the Cruise & Ferry Destination Rügen as a tourist location.