Freeport East Gets UK Government Approval
10th January 2023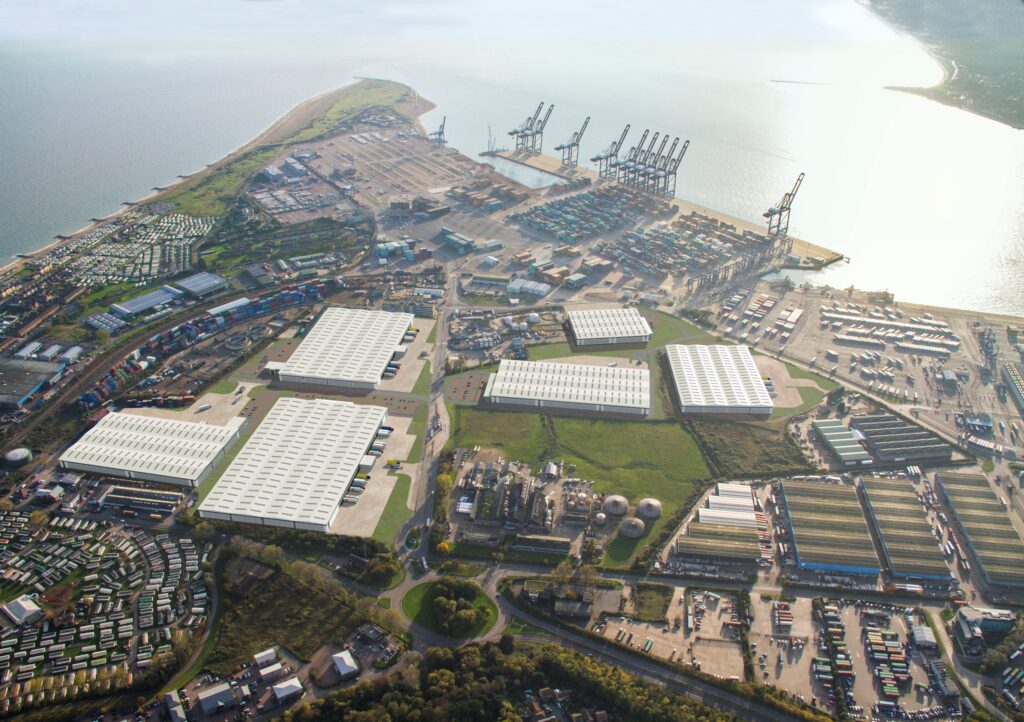 Freeport East has received final Government approvals today (Tuesday 10th January), allowing it to move forward into the delivery phase. The development of the Freeport, which might create up to 13,500 new jobs, will be boosted by £25 million in Government funding to support infrastructure enhancement.
Welcoming the news, Steve Beel, Chief Executive of Freeport East, said: "This is a major milestone for Freeport East and the result of a great deal of hard work from all our partner organisations. Freeport East is a locally-led initiative but has global connections and ambition. Bringing together key stakeholders including local government, the private sector, and educational institutions we will attract new investment to create a hotbed for trade, innovation and green energy driving growth in both the regional and national economies. We will look to partner and collaborate with all organisations interested in the economic success of the region and encourage parties to get in touch with us directly."
'Levelling Up' Tory Minister Dehenna Davison claimed: "Today is a historic day for many port towns and coastal communities across East Anglia, as Freeport East takes flight. This Freeport is going to give local economies a massive boost, unlock a new state of the art business space and create tens of thousands of highly skilled jobs," she exaggerated. "We are maximising the opportunities of leaving the European Union to drive growth and throw our doors open to trade with the world." She failed to state that Freeports were, of course, permitted when the UK was a member of the EU.
Freeport East covers an area within roughly 45 kilometres of the ports of Felixstowe and Harwich, stretching from Woodbridge in the north, to Stowmarket in the west and Jaywick Sands in the south. Colchester and Ipswich are both key parts of the Freeport economic area. The Freeport has three main development sites at the Port of Felixstowe, Harwich International Port and Gateway 14 near Stowmarket. Freeport East will be able to collect and deploy 100% of the business rates growth generated on these sites for the next 25 years, providing millions of pounds of financial backing to invest in regeneration, skills and innovation across the local area.
Work has already commenced on the Gateway 14 development and there are ambitious plans to create a green energy hub in Harwich to serve sectors including offshore wind.
All the developments have an emphasis on supporting innovation, skills development and net zero as well as acting as anchors for wider economic impact.
The Universities of Essex and Suffolk as well as a range of other partners in the region have committed to working with Freeport East and its businesses to accelerate innovation across operations, products and services. They will also help unlock further investment in research and development to boost development of the area's knowledge-based economy.
Freeport East is one of eight new Freeports in England announced by the Chancellor of the Exchequer on 3rd March 2021. The UK Government claims it will be a hub for global trade and national regeneration, but they are unlikely to have much significant net economic benefit or undo the damage of Britain's departure from the European customs union and single market.
With its global links and existing innovative sectoral clusters, Freeport East hopes to attract inward international investment and drive domestic growth. Covering Britain's busiest container port, two major ferry ports and located close to the East Coast green energy cluster, Freeport East offers a unique combination of advantages to benefit traders, manufacturers and clean energy suppliers.
Freeport East comprises a mix of policy mechanisms designed to facilitate economic growth and levelling up. These include targeted tax benefits to bring forward key development sites, a novel customs regime to facilitate customs site development, and targeted Government support and regulatory engagement to unlock barriers to innovation and strengthen trade and inward investment opportunities.
The Founding Members of Freeport East Limited are Essex County Council, Suffolk County Council, Tendring District Council, Mid Suffolk District Council, East Suffolk District Council, The Port of Felixstowe, Gateway 14, Harwich International Port, New Anglia LEP and the University of Essex.