Free Zone in Oman
24th November 2022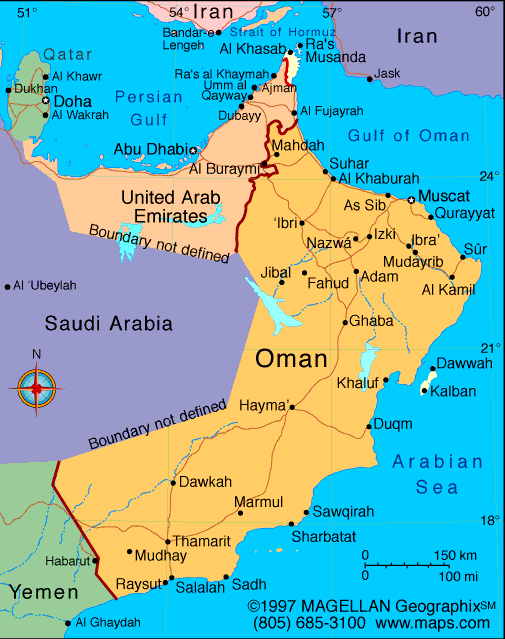 With investors and manufacturers across the globe searching for stable and sustainable business environments, Salalah Free Zone in Oman explains why it has become a favourite destination for investment and industry worldwide.
Established in 2006 in the Sultanate of Oman, Salalah Free Zone (SFZ), a member of Asyad Group, is a 21-million-sqm industrial and logistics hub offering top financial and technical benefits to investors and leveraging a strategic location overlooking the main international trade route. SFZ today hosts over 75 companies, from leading energy plants and manufacturing facilities to prominent logistics companies, all seizing our unique advantages to access a host of export markets.
While countries across the globe suffer from political instability and high energy costs, Oman has become a coveted home for investment thanks to its strong economy, energy security, investment-friendly legislations and advanced transport and ICT infrastructure. More specifically, the southern Omani city of Salalah is an ideal base of operations for any export-oriented business, as it opens to the Indian Ocean and captures the main East-West shipping lane. SFZ leverages the city's strategic location that offers easy and quick access to the world's largest consumer markets in Africa, India and Southeast Asia.
Adding to these innate advantages, SFZ offers investors a range of benefits that enable them to increase their global competitiveness, starting with a secure and competitively priced supply of energy and skilled low-cost workforce to highly flexible incorporation requirements. Businesses in our Free Zone can enjoy 0% corporate tax and 0% customs duties, in addition to 100% foreign ownership and no minimum capital requirements.
SFZ also supports businesses with ample space for all manufacturing and industrial projects by providing comprehensive physical infrastructure options, including customized packages of quality office space, warehousing and developed land to meet client-specific needs. The Free Zone is designed to accommodate all types of industries, with a particular focus on manufacturing, logistics, chemicals, pharmaceuticals and renewable energy projects.
Free Zone benefits
Another lever for SFZ is the strong connectivity capabilities it has to offer. Oman has positioned itself perfectly to be a leading gateway to global markets by concluding free trade agreements with numerous countries, including the US, Singapore, Iceland, Norway, Switzerland & Liechtenstein. Moreover, the Sultanate has developed a strong transport system with an advanced road network ranked 10th on the World Economic Forum's Quality of Roads index, stretching across the country and connecting it with Saudi Arabia, UAE and Yemen.
In Salalah, excellent road transport capabilities are complemented by Salalah International Airport, a state-of-the-art passenger and cargo airport located merely 20 km away from SFZ. The 23,000-sqm facility features a premier cargo complex with an impressive annual cargo capacity of 50,000 mt. Our clients can utilize the conveniently located airport to support their businesses with express access to over 200 international destinations.
Meanwhile, outstanding maritime transport capabilities are just around the corner, 10 km away from SFZ. The Port of Salalah is the third largest port in the GCC, processing over 4 million containers and 16 million mt of dry and liquid bulk annually. It is also equipped with ultramodern infrastructure for niche exports and imports, specifically catering to new green markets. For example, SFZ is now an ideal base of operations for green ammonia exporters, as the port is equipped with four jet pipelines leading to a pipeline corridor, as well as 4.6 km of pipes connecting the Port of Salalah directly to SFZ where businesses have 230,000 m3 of storage available to meet their liquid bulk needs.
The port was recently ranked the world's 6th most efficient port, boasting exceptional processing speeds and cutting-edge equipment and IT systems. It is located at the heart of the global trade map and offers short shipping times to major markets, with 6 days to India, 16 days to China, 18 days to the US and 21 days to the Netherlands.
Salalah Free Zone stands today as a major regional industrial and a modern logistics cluster where global players and potential investors can operate easily and securely away from turmoil, uncertainty and supply chain vulnerabilities.