Four Konecranes Barge Handlers for Ports de Lille
11th June 2019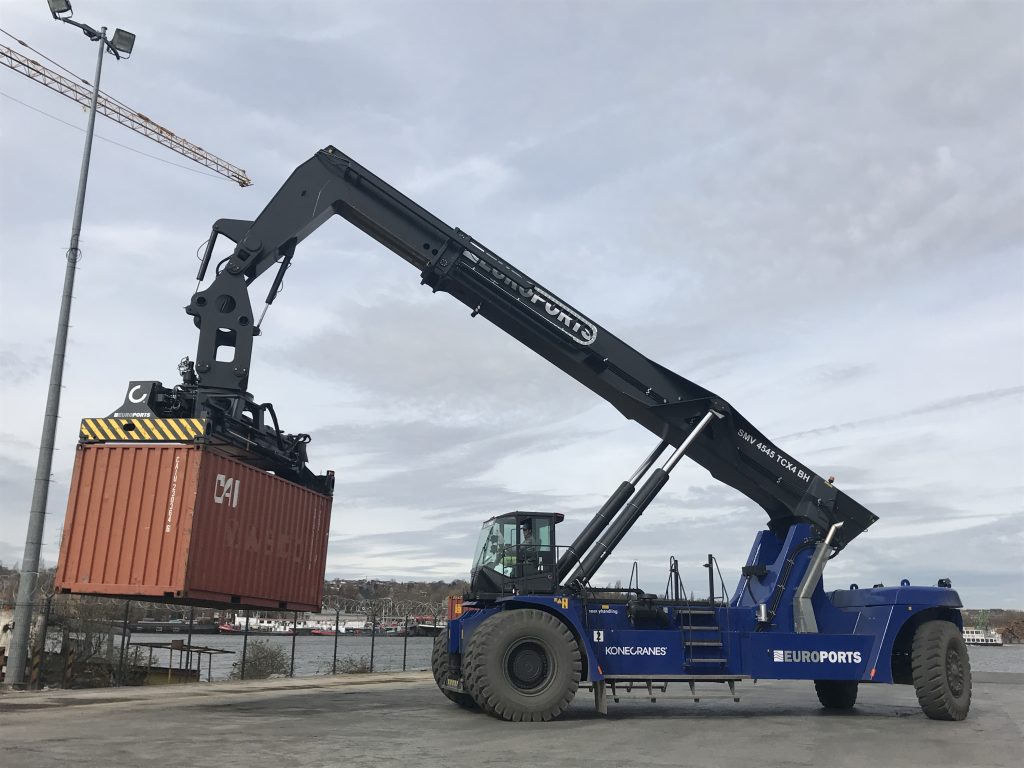 In March 2019, Ports de Lille ordered four SMV 4545 TCX4 BH barge handlers, as their operations have been growing in the north of France. Two reach stackers will go to Port de Santes and two will be at Port de Béthune-Beuvry.
Lille is the third-largest inland waterway port in France, behind only Paris and Strasbourg. In 2018, it handled over 7.9 million tons of freight. As it continues to manage such large volumes, it must periodically upgrade its container handling equipment to ensure a continuous, efficient flow of traffic through such an important European transport hub.
Lille already had a SMV 4527 CB5 reach stacker. So when the need arose to start a new traffic line, intended to link Santes to Béthune, Konecranes was the obvious choice. The two barge handlers at the Santes terminal will help load departing ships, while the other two will stay at the Béthune facility to unload vessels upon arrival.
Barge handlers are reach stackers that have been specially adapted for loading and unloading the floating barges used on inland waterways. Scheduled for delivery in the fourth quarter of 2019, all four of the barge handlers going to Lille have a first- and second-row capacity of 45 tons. With a wheelbase of 9,000 mm, they provide excellent stability and reach, and can lift up to 28 tons on the fourth row across a barge, which in terminal mode goes up to 34 tons.
TRUCONNECT Remote Services will provide both maintenance support and safety features like height warning alarms and speed limits.
"We're excited to be working with the Port of Lille," says Tobias Åkesson, Area Sales Manager, Konecranes Lift Trucks. "These reach stackers will help them to keep their operations smooth and efficient as they expand into additional working areas."