Fashion Logistics Specialist Signs With FRS Iberia
27th June 2016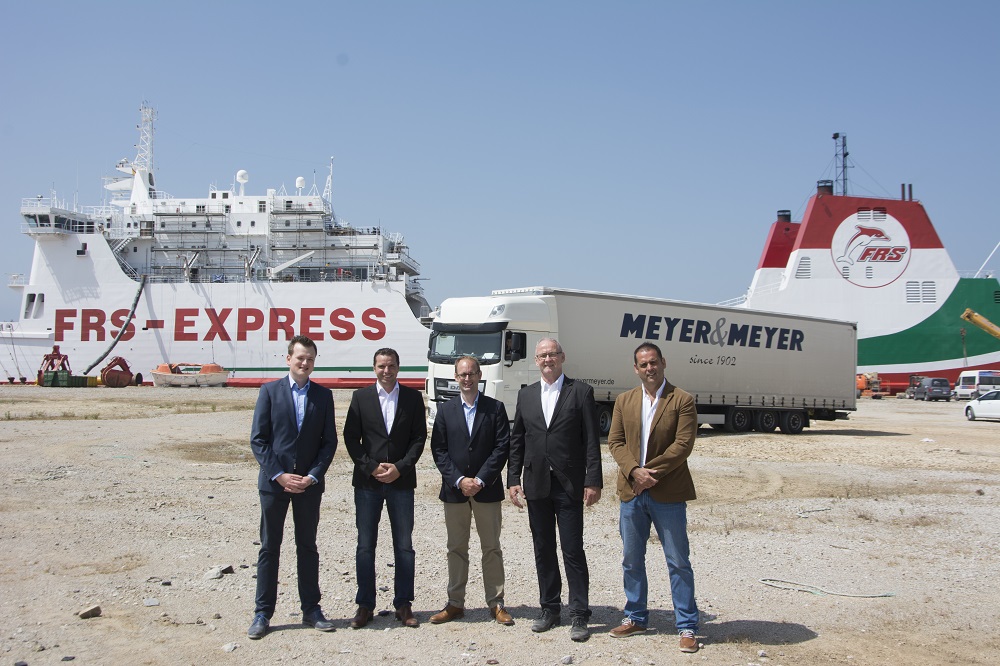 Meyer & Meyer, one of the leading fashion logistics specialists in Europe and North Africa, and the shipping line FRS Iberia have signed a long-term contract. Meyer & Meyer´s trucks will now regularly use the new FRS ferry "Al Andalus Express" between Motril (Spain) and Tangier-Med (Morocco).
The deciding factor for the logistics company was the range of advantages offered by the geographical location and excellent infrastructure of the Port of Motril. Furthermore, the "Al Andalus Express" is equipped with modern sleeping cabins, providing the truck drivers with an opportunity to take their statutory rest periods. "While the driver is sleeping, we are nevertheless covering large distances. This allows us to plan our routes very economically," explained Matthias Meyer, Regional Manager at Meyer & Meyer. "We warmly welcome the new FRS ferry route as an important building block of our international activities."


FRS Iberia has been operating the Motril–Tanger-Med route since January 2016. With the commissioning of the new ship "Al Andalus Express", which enters into service on the route 1st of July, FRS will further strengthen its long-term investment in the Port of Motril. Prior to entering service, the "Al Andalus Express" is being modernised to FRS´ exacting standards, ensuring high levels of service and comfort for the passengers.
FRS Iberia has been active in the Strait of Gibraltar since 2000, with 1.7 million passengers and 317,000 vehicles carried annually.