Farmexim Improves Distribution of Critical Pharmaceuticals with Updated Thermo King Refrigerated Trucks
9th March 2015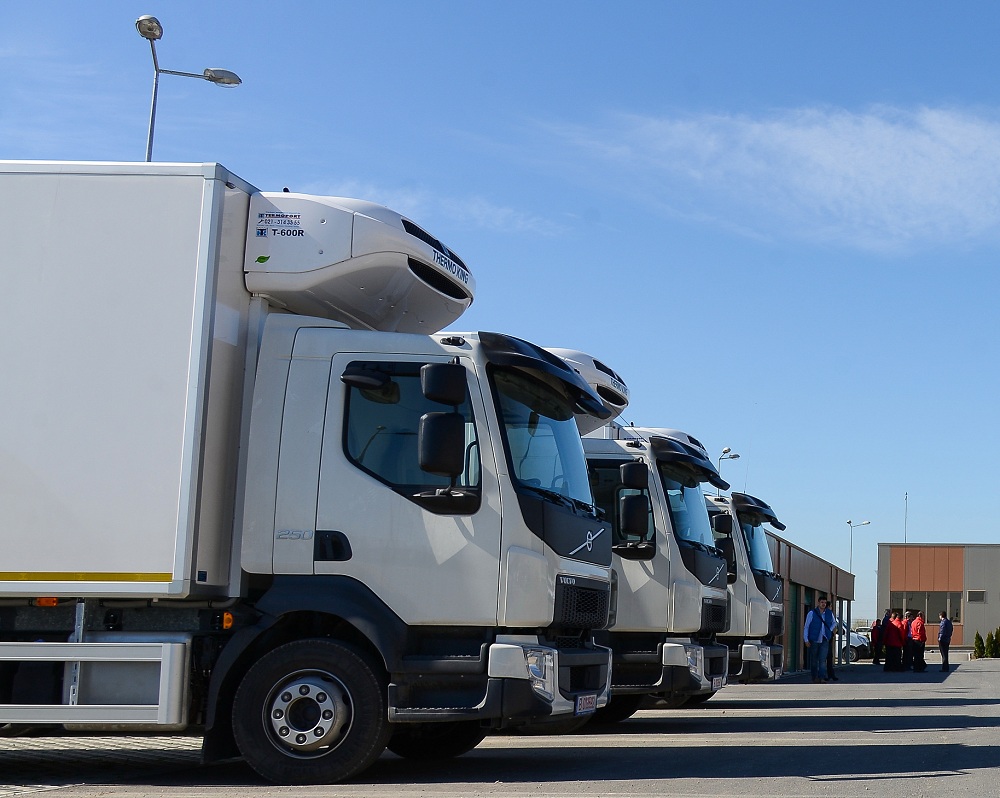 Farmexim, one of the largest distributors of pharmaceutical products in Romania, works with Thermo King, a manufacturer of transport temperature control solutions for a variety of mobile applications and a brand of Ingersoll Rand, to upgrade its urban refrigeration fleet with precise, stable and secure cooling solutions.
As product volumes increased, so did Farmexim's need to transfer medicine between the main logistic center and local warehouses. Pharmaceuticals need to be transported at a specific temperature – precise temperature management – to ensure maximum efficacy is maintained. Ineffective temperature control remains a top concern of the healthcare industry, which is why proactive companies, like Farmexim, wanted to upgrade their refrigeration fleet to ensure they are using the latest technology to deliver pharmaceuticals.
Pharmaceutical companies rely heavily on controlled and uncompromised transport of pharmaceutical products to ensure compliance with the European Union guidelines on good distribution practice (GDP). As stable and secure temperature controlled environment is crucial when transporting healthcare products, Farmexim decided to upgrade its inter-city refrigeration fleet. At the same time, Farmexim was looking for ways to increase operational efficiency, decrease noise and reduce environmental impact.


"At Farmexim we currently ensure the delivery of pharmaceutical products on a national level, to more than 3.500 clients, drug stores and approximately 400 hospitals," said Cosmin Constantin, fleet manager at Farmexim. "Our goal is to permanently improve our operations and, together with our strategic partners, we aim to offer the best and most effective services to our clients."

After careful assessment and testing together with Termoport, the official Thermo King Dealer in Romania, including fuel consumption and noise emission calculations, leaders at Farmexim decided that its new urban refrigeration fleet would be equipped with Thermo King T-600R truck temperature control units. For the necessary data transparency and complete visibility of key events affecting cargo security, the units were additionally equipped with Thermo King TouchPrint data logger with printer.


"Termoport and Thermo King have always been close with their customers to offer the best possible solutions that meet their needs, quality standards and compliance requirements," said Decebal Stefanescu, general manager at Termoport, the Thermo King
dealer in Romania. "We are glad we were able to deliver a full package refrigeration solution to Farmexim, positively contributing to the grow of their operations."


The Thermo King T-Series has set new industry standards for reliability, performance, efficiency and low cost of ownership, delivering greater capacities at lower operating speeds and enabling precise temperature control.
Thermo King T-600R truck temperature control systems chosen by Farmexim feature quiet operation, low fuel consumption and low maintenance requirements for time and operating cost savings. The units are equipped with theTSR-3 symbolic controller interface microprocessor control system for temperature precision through quick and easy settings of correct parameters for every load.
Thermo King TouchPrint enables Farmexim to have complete visibility of key events affecting cargo security, such as door openings or set-point changes. The data logger offers enough processing power and memory to support a touch screen interface and a high speed thermal printer making the initial setup and the operation of data logging very straightforward.
Additionally, Termoport provided Farmexim with a maintenance program covered through its extensive national service network as well as training for the drivers.