Doosan's Largest Ever Trucks Enter Production
2nd February 2016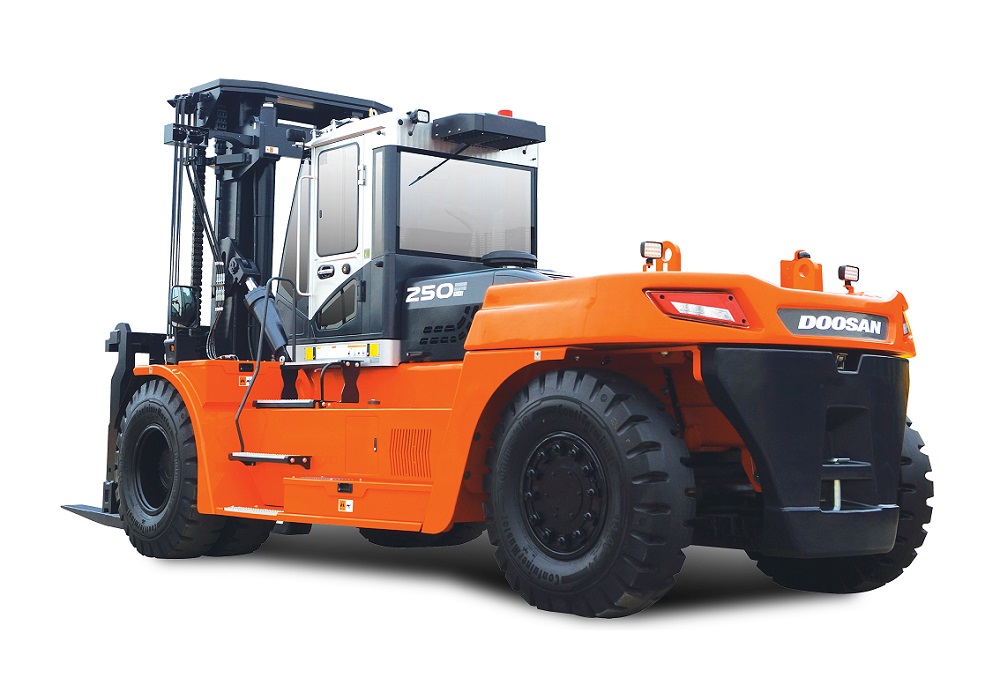 Doosan Industrial Vehicle has released the latest additions to their already huge 7-Series product range; the giant 18-Tonne & 25-Tonne capacity diesel trucks. These trucks are both rated at 1200mm load centre, becoming Doosan's largest ever capacity forklifts in production at their manufacturing plant in South Korea.
Doosan say that their 7.6-litre 6-cylinder Diesel engines offer high power output and maximum torque, maintaining the highest level of performance for the most challenging conditions and situations. In addition, they have been designed with the environment in mind, ensuring vastly reduced emission levels are achieved without the need for a costly, outdated and maintenance intensive Diesel Particulate Filter (DPF).
The engines dramatically reduce maintenance downtime as well as setting a new benchmark for fuel consumption at a time of increasing costs for forklift users.
One of the key features of the DV180S-7 & DV250S-7 trucks is the emissions reduction system adopted by these products. By using Diesel Oxidation Catalyst (DOC) exhaust treatment technology along with an Exhaust Gas Recirculation (EGR) system, these 7-Series forklifts reduce emissions by 90% compared with current models available. These emission reductions are achieved through the use of control technologies similar to those required by the 2007-2010 standards for highway engines.
The company says these new additions to the 7-Series range will benefit every customer due to their productivity, low maintenance costs, safety, serviceability and superb ergonomics with the latest Zeus operator cabin.