Cooper invests to meet growing demand for 'big trucks' on hire
26th October 2015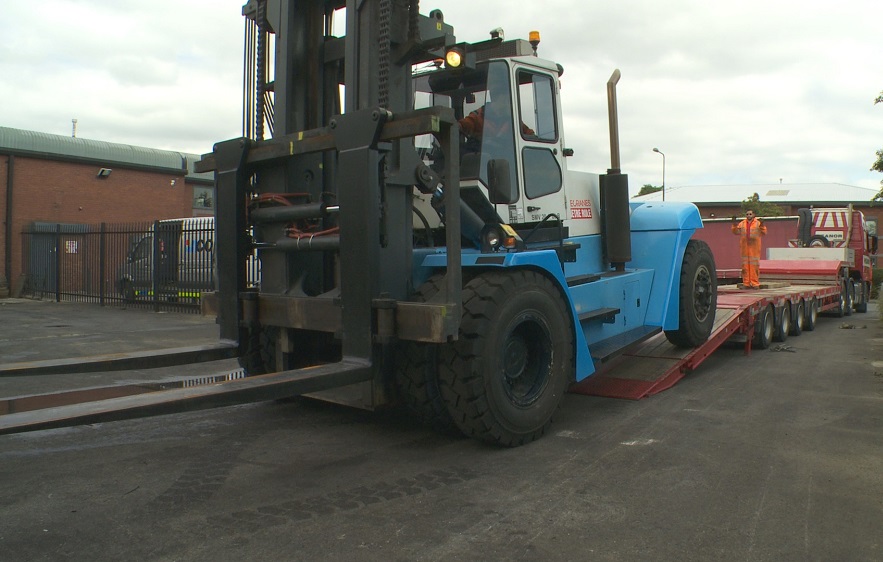 As part of a ?4 million investment, one of the UK's leading providers of heavy lifting equipment has added a 32 tonne Konecranes forklift to its hire fleet.
The supersized truck is understood to be the largest of its type available for hire in the UK and, by adding it to its existing fleet, Cooper Specialised Handling – the heavy lifting division of Cooper Handling Group – aims to deliver a more flexible and cost efficient solution for customers.
David Cooper, director of Cooper Handling Group, explained: "Renting is becoming increasingly popular as a cost-effective alternative to outright purchase, not only for small forklift trucks, but also for specialised heavy lifting equipment.


"From Tilbury to Inverness we are receiving more and more requests for heavy lift trucks to go out on hire for up to 12 months at a time. Some companies hire equipment for short-term projects, while others need to manage fluctuations in production or want to delay a machine acquisition."

In recent years, Cooper has invested ?4million to create the UK's most comprehensive specialised equipment rental fleet. Machines available for hire include 45 tonne laden reach stackers, a 25 tonne lift truck with fixed frame for either fork lift or 20ft box handling (targeting the UK's waste/recycling market) and a dedicated unladen Konecrane 108 empty reach stacker.
Unlike some providers of rental trucks of this size, Cooper is very selective about the machines it adds to its fleet. Only modern, quiet and low emission equipment makes the grade, and regular stock rotation helps maintain a low average fleet age. All Cooper rental trucks are very low hour machines, LOLER certified and specified with the latest software and electronic hardware, including the award-winning ECO drive fuel measurement tool.
The fleet is maintained by a dedicated 'big truck' engineering team, which also ensures that all machines are prepared meticulously before they go out to the customer. Wheels, tyres and steer axle bearings undergo a rigorous inspection to ensure they meet safety requirements while all fork, mast and carriage controls are tested. Engineers make sure that no pipes or fixings have come loose and top up engine oils and hydraulics lubricants as necessary. Finally, each machine is cleaned thoroughly for next day delivery anywhere in the UK.
Cooper identifies key equipment needs before developing a rental solution. Based around a fixed monthly sum, solutions are optimised for each individual customer and can be linked to a service and maintenance package as appropriate.
David Cooper added: "When it comes to short-term rental, the big plus is that there's no capital investment. Businesses can manage their operational costs so that a requirement for extra capacity can be satisfied without any impact on capital expenditure and long-term cash flow."