New Diesel-Electric Reefer Developed
30th January 2023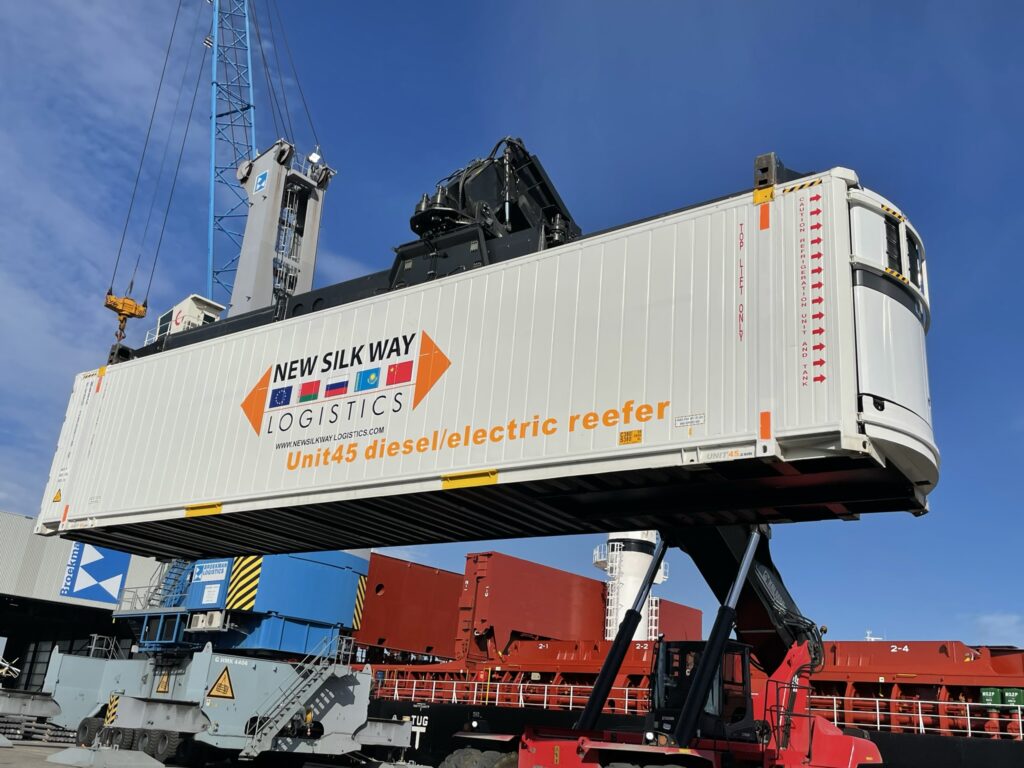 Rotterdam-based Unit45, which works exclusively on the development, construction, financing and delivery of 45ft pallet-wide containers, has developed a new diesel-electric reefer in collaboration with their client, the Belgian logistics solutions' provider H.Essers.
H.Essers provides personalised and integrated solutions for sustainable transport and logistics across Europe. Essers aims to be a reliable, long-term supply chain partner for clients in various industries. This newly developed diesel electric reefer is highly reliable and was designed with a 900 litre tank, making it 100 litres larger in capacity than the previous version.
The reefer, which features a motor manufactured by Thermo King, has a low fuel consumption and is maintenance friendly. Its high cooling capacity and the possibility to easily control the temperature make it suitable for transporting pharmaceutical products, perishable goods and appliances also for long-distance journeys, for instance as part of the New Silk route.
This unit can remain 18 to 28 days self-supporting, so you do not have to refuel during the travel at all. This is extremely important because in some countries the diesel just does not have the correct quality.
Unit45's managing director Jan Koolen explains, "Refuelling in Kazakhstan for example can be a challenge, you simply risk the wrong diesel in the tank. Often the diesel is thinned with water. When this freezes the engine will stall."
Diesel-Electric Reefer
It is intended for use in multimodal operations where rail is featured as, while the cost of moving temperature-controlled cargoes over long distances by road is ever rising, very few rail operators can provide a reliable power supply for all-electric reefers.
"Rail transport in shortsea keep on going steady and that is what we do best. This is not a new development but growth of intermodal transport has been going on for a while now,' explained Koolen.
The reefer also includes an advance track and trace system to control and record the temperature and the position of the container, as well as any door opening with real-time alerts. The power of UNIT45 is not only her innovation skills but also its flexibility," said Koolen. This flexibility also results in giving UNIT45 the possibility to accept all types of orders. "When a company has a new idea we are always prepared to join in. Our developers are ready to work with our clients'."