Nearshoring Accelerates Demand for European Space
14th June 2023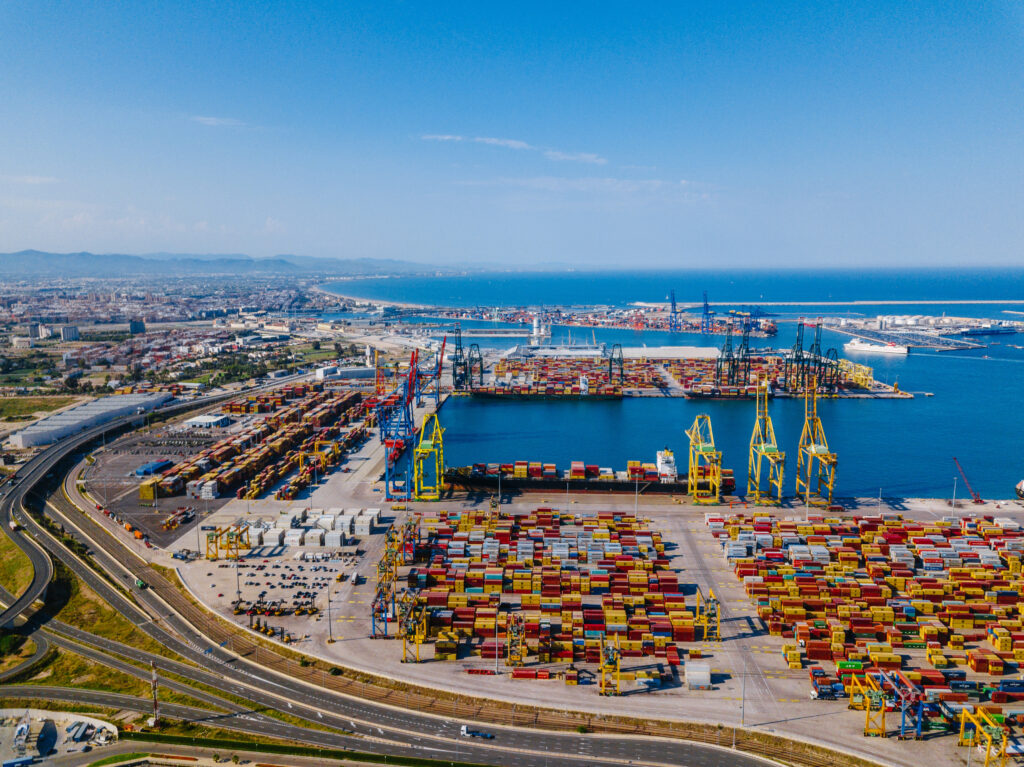 The amount of industrial space taken up by manufacturers in key European markets is rapidly increasing – up 28% last year – as they 'nearshore' operations closer to their consumer markets to improve the flexibility and sustainability of their supply chains, according to Cushman & Wakefield.
Supply chain disruption, rising costs including manufacturing wages in Asia and for transport, geopolitical challenges to products crossing borders, and a growing focus on sustainability and social impact, have illuminated the complexity of how and where we source the products we make, move and consume.
Manufacturers responded by taking 9.6 million sq m (103 million sq ft) of space last year, up from 7.5 million sq m in 2021 – against a backdrop of overall logistics & industrial space declining 4% year-on-year. The figure is also a significant jump on pre-pandemic take up, which had reached 7.8 million in 2019 after increasing steadily in the preceding years.
Although cost was a significant driver in 'offshoring' manufacturing facilities away from Europe in previous decades, it is not the only factor driving current nearshoring activity. While remaining hugely important to businesses considering where to locate production facilities, the differential in costs between making goods in Asia compared with Europe has narrowed. Other factors – highlighted during the pandemic – have helped accelerate the trend, Cushman & Wakefield highlights in a new report on nearshoring.
Sustainability, social impact, oversight, flexibility and control are also influencing decision making. This is particularly the case for businesses investing significant capital in automation and robotics for production.
Tim Crighton, Head of Logistics & Industrial EMEA at Cushman & Wakefield, said: "The cost of a robot for production is broadly similar around the world. The return on investment is therefore quicker and more attractive in some of the traditionally higher cost labour markets like Western Europe against comparatively lower cost labour markets like Asia. Layer in the supply chain stress experienced through the pandemic and the shifting sands of global politics and you have a compelling convergence of factors if you are a manufacturer of goods."
The report identifies particular geographies and sectors in Europe that stand to benefit from the trend for a variety of reasons, including:
• Central & Eastern Europe, thanks to its relatively low labour costs, geographic proximity to large markets and strong transport links represents one of the most attractive regions for investment in manufacturing;
• Spain and Portugal are highlighted from a cost and proximity-to-consumer-markets perspective, along with key ports along the northern Mediterranean coast as far as northern Italy;
• Major European economies such as Germany, France, Italy, and the Netherlands will benefit as specific industries grow and evolve, including electric vehicle and battery production, and semiconductor fabrication;
• The UK, as more businesses seek domestic suppliers as a result of Brexit supply chain challenges, although it will also face additional challenges;
Sally Bruer, EMEA Logistics & Industrial Research & Insight Lead at Cushman & Wakefield, said: "Nearshoring is not just about cost – companies are also weighing up their speed to market, transparency, sustainability and geopolitics. Governments also have a key role to play by incentivising investment in product manufacturing that is critical to the delivery of economically, environmentally and socially sustainable industries. As an example, European governments have been stepping in recently with subsidies to secure the go-ahead for major manufacturing projects after the EU loosened state aid rules in the face of fierce global competition."
In terms of property investment, the broader logistics and industrial sector has been at the sharp end of recent price correction, but investors remain keen on business-critical assets where the occupier commitment is secure and where return profiles are attractive. As such, nearshoring represents an opportunity for developers, investors and occupiers of manufacturing space to work together to create new assets in new geographies, to create value for all parties and enjoy the potential for operational efficiencies and higher levels of investment return.
While manufacturing projects can take a long time to materialise into the construction of physical assets, these facilities are then integral to production, and typically secured on long-term commitments.
Sally Bruer added: "Occupiers will prioritise newer buildings that are more operationally and economically efficient, especially where high levels of automation are implemented. Power sources will also be a key consideration as sustainability credentials are an increasingly large part of the decision making process. Investors will be drawn to these assets for the same reasons, especially where there are strong commitments by established businesses in key markets where risk appetite is low. Less established markets also stand to benefit from nearshoring and these may appeal to investors with higher risk appetites."