Multimodal Service Via Czechia Office
23rd June 2023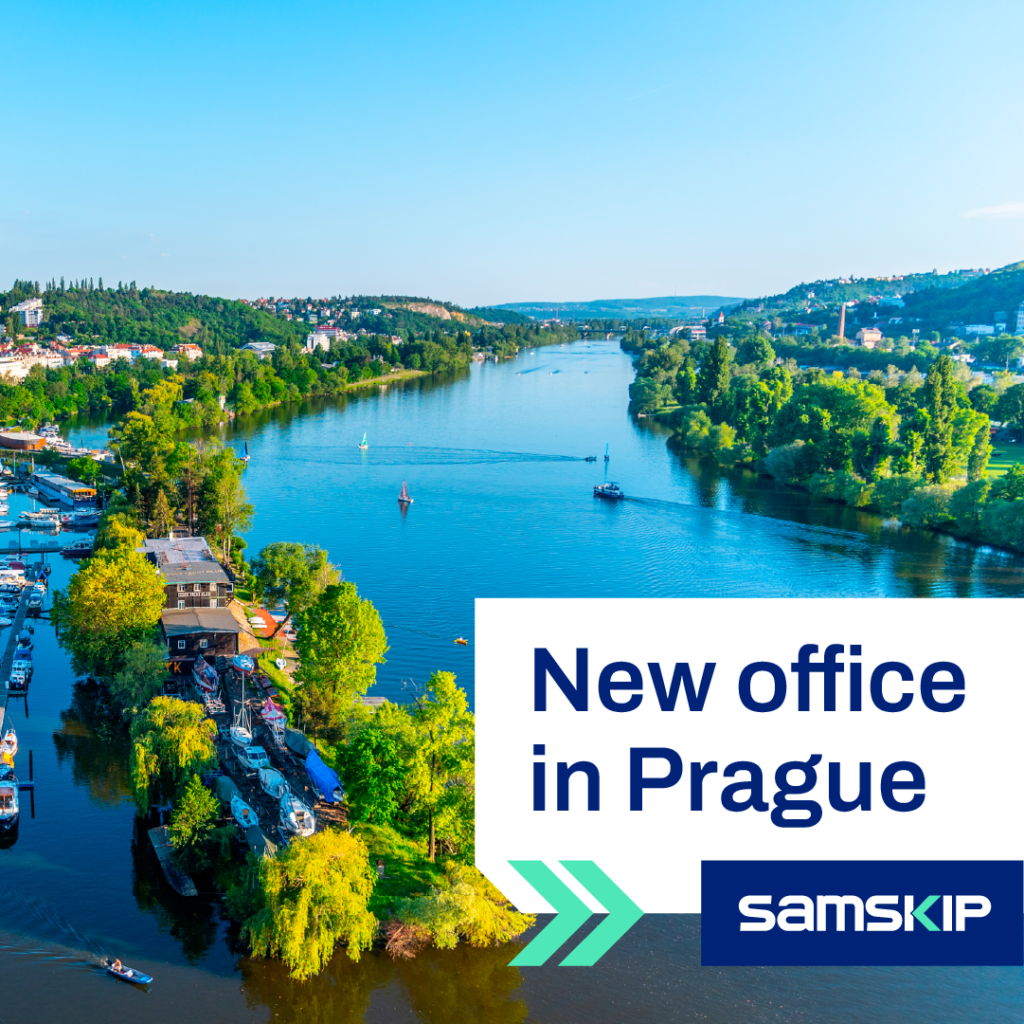 As a next step toward reinforcing their value proposition to new markets, Samskip continues the expansion of its 'multimodal customer care' model in Czechia and Slovakia. The new office and regional Business Development Manager will empower Samskip and local shippers to effectively connect and discuss how to embed the multimodal way of transport into their supply chains which in many cases rely on the use of trailers.
The recent expansion of Samskip's presence in Poland was the starting point for the roll out of this initiative in the region. Customers that partner with Samskip value their Pan-European network which focuses on the UK and Ireland, while reaching all the way from Portugal up to Iceland and Northern Norway. Samskip's fleet of 10.974 x 45 ft high cube pallet wide containers offer fit-for-volume solutions which minimize the uncertainties of capacity that customers might encounter in their supply chains. Opening an office in Prague supports Samskip's focus on customer centricity and will ensure that our team will be as close to our customers as possible.
Filip Chajęcki, General Manager Central Eastern Europe, said: "In Czechia and Slovakia, we want to develop partnerships with shippers that are keen to explore the sustainability benefits and opportunities that Samskip offers their supply chains. Our existing customers already appreciate the high level of care and agile support offered by our teams, and we look forward to making it our trademark in this region as well. With our high level of care and use of digital solutions, we make the switch to multimodal transport as easy as possible."
Sustainability and digitalization continue to be at the core of Samskip's values. Putting these values into action, Samskip offers a range of solutions that optimize our customer experience. These include the "MySamskip" customer portal which enhances visibility and makes the order process quick and efficient. Our sustainability goals are in part supported by the increased use of the biofuels by its fleet of ships, and the investment Samskip has made toward the development of its zero-emission hydrogen powered vessels which will be added to their fleet in 2025.
The team in Gdansk will work as a hub for customer service and operations for the Central Eastern Europe region. As part of Samskip's customer centricity culture, customer service in Poland will be supported by local speaking colleagues for Czechia and Slovakia to foster care and easy collaboration with our customers.