MSC and GBRf sign new five-year rail deal
25th May 2021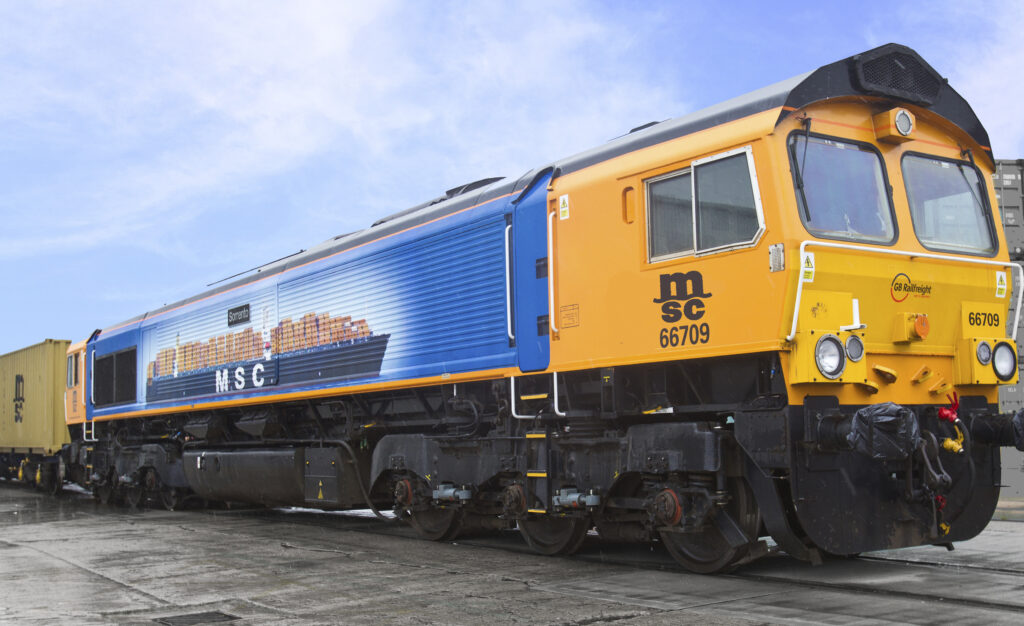 Mediterranean Shipping Company (UK) Ltd. (MSC) and GB Railfreight (GBRf) have announced a new five-year deal, further strengthening their long-established relationship and joint commitment to delivering sustainable solutions for customers.
GBRf has been a provider of rail services to MSC since 2002. Its knowledge and expertise in supplying locomotives and wagons combined with MSC's extensive line haulage services enables the two companies to deliver market leading door-to-door services to their customers.
The new agreement will be volume-based and is expected to increase wagon utilisation that in turn will help further reduce carbon emissions.
MSC commented: "MSC is once again delighted to confirm a new five-year deal with GBRf, who have been supporting MSC with our intermodal rail services since 2002. Our priority was to continue to offer unparalleled capability and flexibility to our line haulage customers in a fast-paced and ever-evolving UK intermodal market. Increased wagon utilisation was a key component from the start, and engagement with ports and inland terminals to support this initiative took place early on.
"We are delighted that our new shared contract will allow both MSC and GBRf to continue our work in taking steps to reduce CO2 emissions by moving containers via rail, closer to final destination."
The services will operate from Felixstowe and London Gateway to both the Midlands and Yorkshire, with a minimum commitment of five days a week. Over the course of the next five years, the deal will remain agile and be able to provide flexibility to changing market dynamics while supporting MSC's intermodal volume growth.
John Smith, Managing Director at GB Railfreight, said: "We are thrilled to have signed this contract with MSC. They are a long-standing partner and one of the leading shipping and logistics companies in the world, and we are delighted to be able to continue working with them for the next five years.
"Given MSC's projected future growth, we have struck a flexible agreement which will allow both parties to make better use of the services we share. As a business we always put the clients first and we are delighted to be able to cater to MSC's needs with this contract renewal.
"With the economic picture looking uncertain, I am pleased we will continue working with MSC – a move which shows that the rail freight market is in good shape and will be needed more than ever as we begin the road back to recovery."
With proven records of ability to adapt to fast-paced, changing economic and market climates, both GBRf and MSC will be further supporting their customers' supply chains with increased stability, flexibility and sustainability.